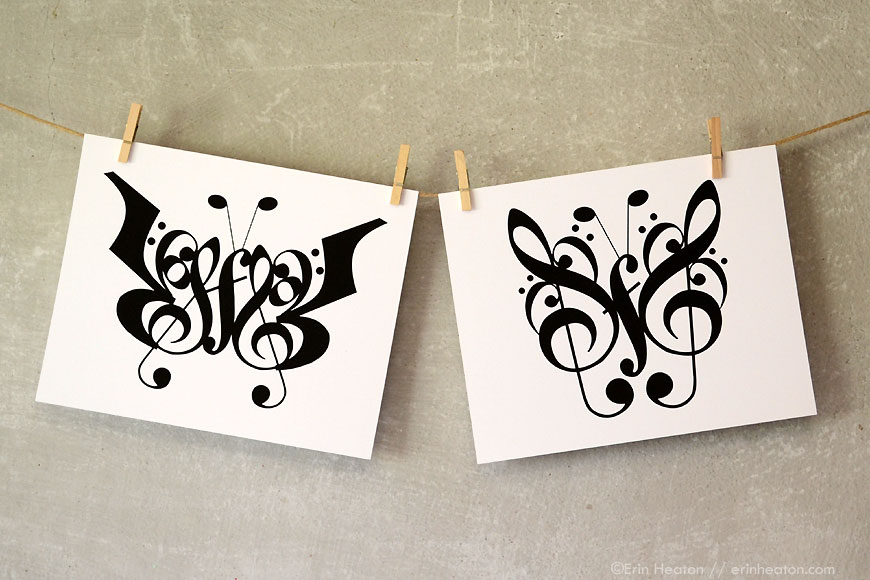 It's been quite a while since I have written a post about my business. This phase of life I'm in right now feels extra scrambly and pressed for time, and this blog has been the one to take the hit.
Narrowing focus
There's a lot of trial and error when you are establishing a business. When I started almost three years ago, I threw so many things at the wall to see what stuck. Once it was clear what worked (and what worked best), I just needed to do more of that and less or none of everything else.
Earlier this year, I decided to go all-in on my music note art, meaning I dropped everything else I was selling in my shop (picture frames, other art). My time and focus was being divided, and the frames were a major drain. While the frames were still selling, I don't have lots of extra time, and I just didn't see a way that it could scale. It's a hard decision to stop doing something that is still making money, but I also felt like my shop was lacking cohesion. It had to be done for the greater good.
I could tell this was the right decision immediately. I was able to truly focus, spend all of my business energy on one thing. My ideas started flowing, I was able to come up with more and better products, and I am excited to see what the rest of the year will bring. Even without frame sales, my monthly income has exceeded what I made the same month last year. (My business is very seasonal, so I compare monthly income with the same month from the previous year. April 2016 to April 2015, etc.) If you feel yourself being pulled in two directions like this, I would suggest focusing in on just one thing (at least for a while) to see where that leads you.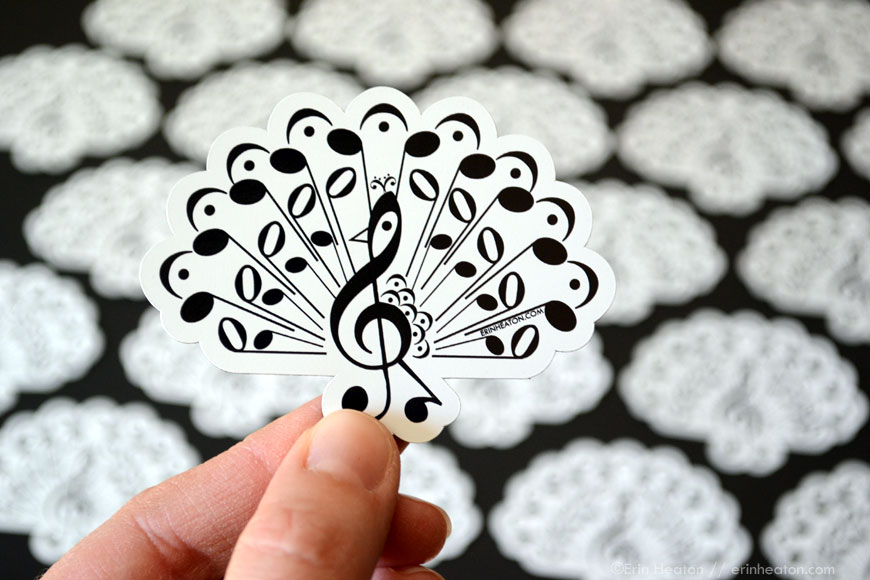 Etsy is still my biggest source of sales.
About a year ago, I redesigned my business website and added a shop using WooCommerce. It took a lot of time to set up (weeks?) and stretched my meager web development skills. Etsy is still where most people "discover" me and where I make the most sales, but I believe a professional-looking website is important for perception and presentation even if most sales are being made elsewhere.
WooCommerce is OK. The big plus is that it is free to use and has no transaction fees. (Payment processing fees still apply.) If you are already elbows deep into WordPress and don't mind picking through the back end of a website (and googling endlessly when you can't figure things out), then it's an OK choice, but I definitely would not recommend to anyone without that experience. Setting up a shop with WooCommerce is complicated, and WordPress isn't the best user interface for fulfilling orders. It's a little clunky. Half of me wants to switch to a slicker platform, but the other half of me doesn't want to take on that expense (or time expense). So for now, I'm staying put.
Edit: 09/10/2016 – I just moved my shop from WooCommerce to Shopify. I couldn't take the slow hosting (Bluehost) and unfriendly interface anymore! There were times that it took 20+ seconds for my shop to load, and no one is sticking around for that. Had to bail!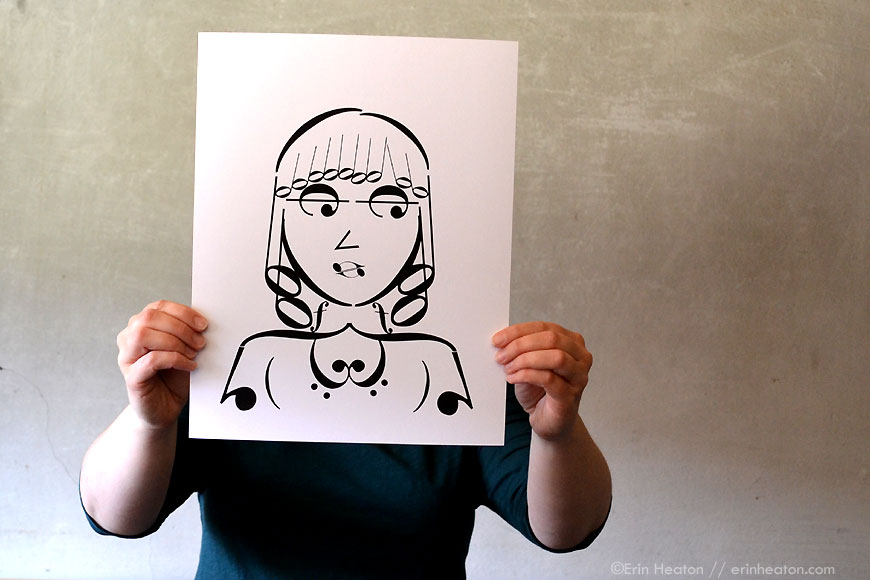 I'm an LLC now…
Which basically means that I've set up the legal structure to separate my business and personal assets. It doesn't offer any real day-to-day benefits or tax benefits or anything, but I felt it was a necessary thing to do (similar to paying for insurance). Setting up the sole member LLC was an easy process; I had an attorney do it for a few hundred dollars. But what I didn't realize was that I was essentially re-starting my business and that meant re-establishing everything (new bank account, new tax ID numbers, etc.) and all that unexpected paperwork was a real pain.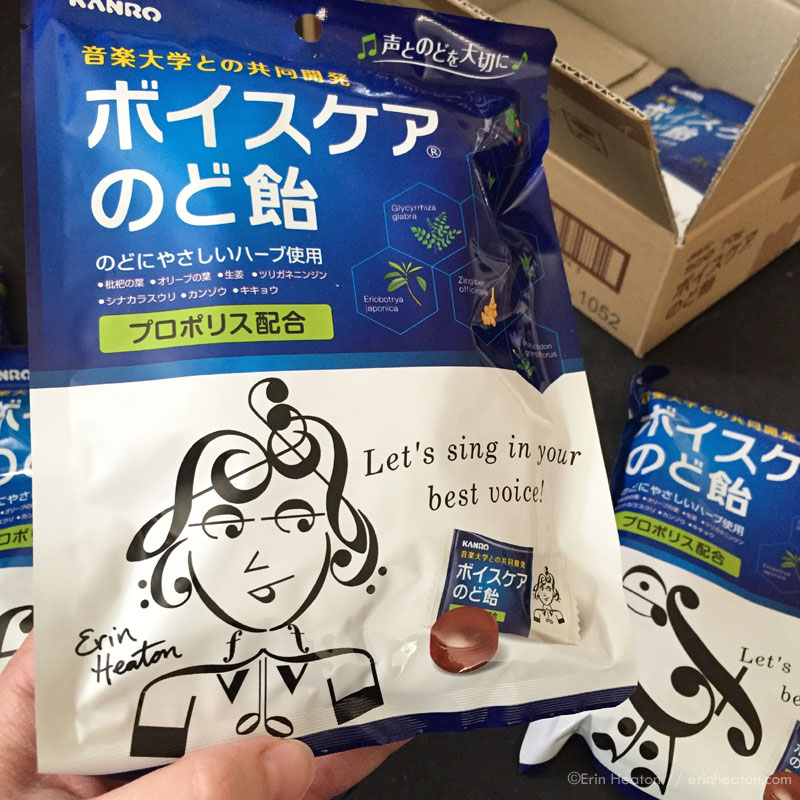 Art Licensing
Perhaps the biggest thing of all to happen to my business in the past year has been my venture into art licensing. I don't have a licensing agent, and it wasn't something I was pursuing.
But an opportunity to have my designs featured on candy packaging in Japan presented itself, and I couldn't have written a more perfect story line. It is still surreal to think about my designs showing up on products in stores halfway around the world. Oh, and they even made a TV commercial! People in Japan post photos on Instagram, and it is so fun to see!
From that exposure, another opportunity came along and my work is being featured as cover art for a pair of compilation CDs released on Columbia Nippon records in Japan. The CDs were just released at the end of June.
I never could have imagined anything like this happening when I first posted my work two and a half years ago. Just one example that if you are doing work you are proud of, it's worth putting it into the world. Keep posting. Show your work!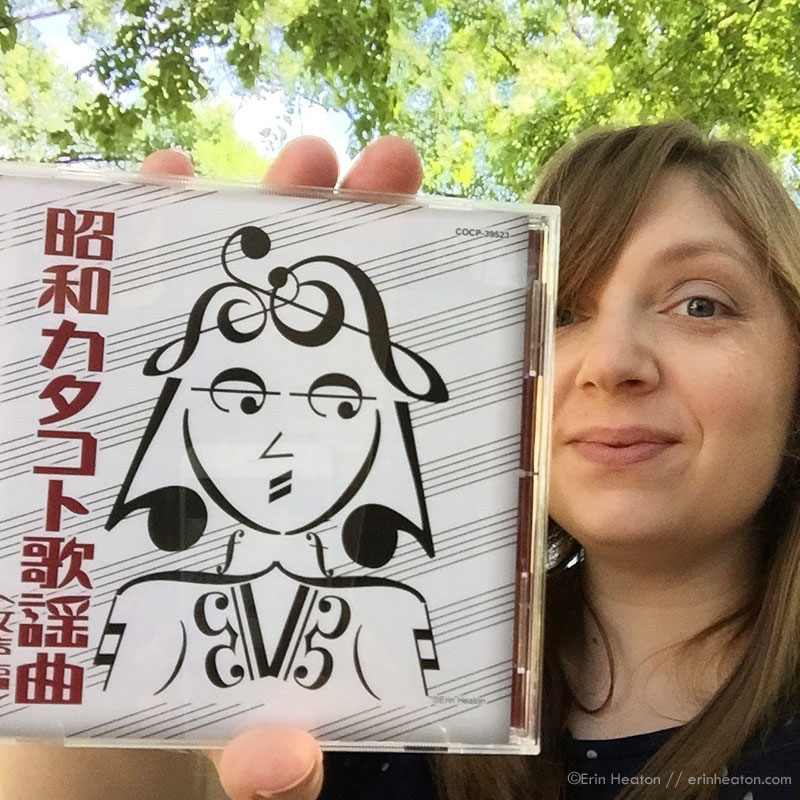 Have questions about creative business? Leave a comment. I'm always happy to share what I know!
Want to join my shop mailing list? Sign up here!