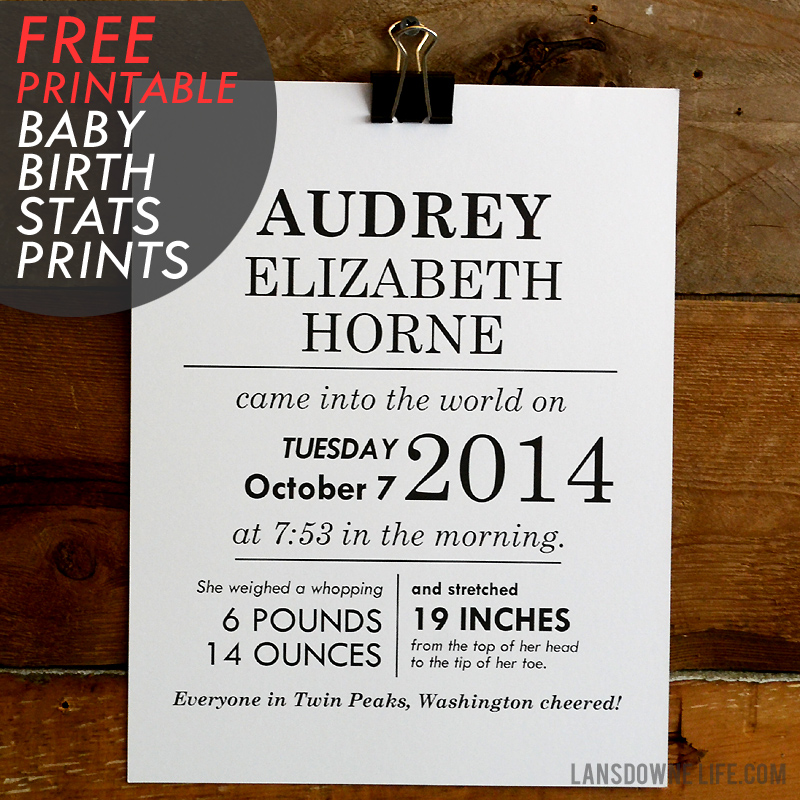 They are out of my Etsy shop and free for download! I've been prepping my shop for the upcoming holiday season, and these really didn't seem to fit with my other items anymore. It doesn't make sense for them just to go to waste, sitting inside my computer, so I'm giving them to you!
These are fully customizable prints that you can create yourself and print at home. All of the words and numbers can be personalized. If you don't like the specific language I used, you can change it! The fonts and font sizes are locked in place; it's impossible to mess this up.
If you've downloaded my kids birthday interview sheet or my handwriting worksheet, you are probably familiar with the format. You just type directly into the fillable PDF file and print.
They print in black ink on your choice of 8.5″ x 11″ paper. The printed area fits within an 8" x 10" mat or frame opening.
I have four different designs available. Click on a design below and save to your computer before customizing the print.
For personal use only, please.
If you like these printables, share this post with your friends!