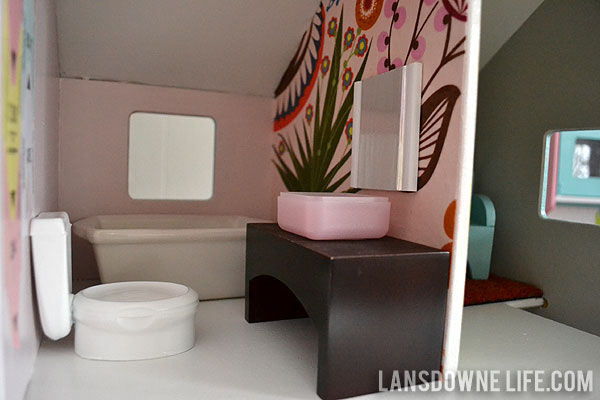 Like I mentioned in my introductory post, I furnished the entire dollhouse with things I found around my own house. Junk, recyclables, scraps and other random pieces. Here are the details.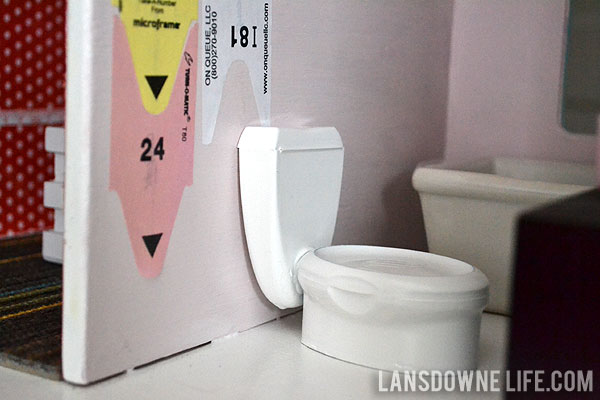 The toilet is probably the piece I'm most proud of in the entire house. It took a long time for me to find the right shapes, but in the end, the solution was easy. I used an empty dental floss container and an oval-shaped shampoo cap (from Pantene). I glued them together and painted it white using a plastic-friendly spray paint. Voilà! Toilet!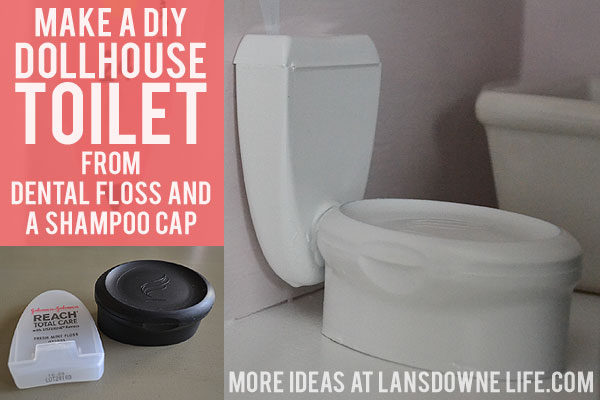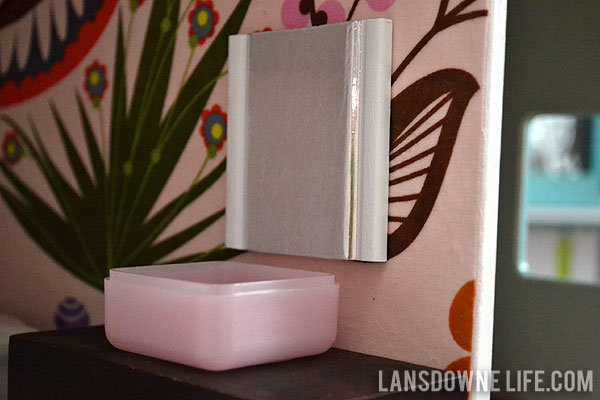 The vanity is a wooden stand for a set of coasters turned upside down. The sink is the bottom half of a plastic jewelry box. The mirror is a wood cutout painted white with a piece of metallic foil duct tape layered on top. It's not completely reflective, but close enough.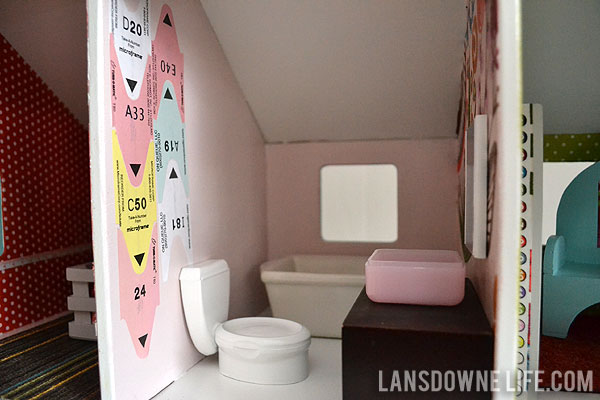 For wall art, I decoupaged a grouping of the "take a number" tickets. Like I've mentioned previously in this series, I wanted to include small, real-life items to give it that collected or "found" look.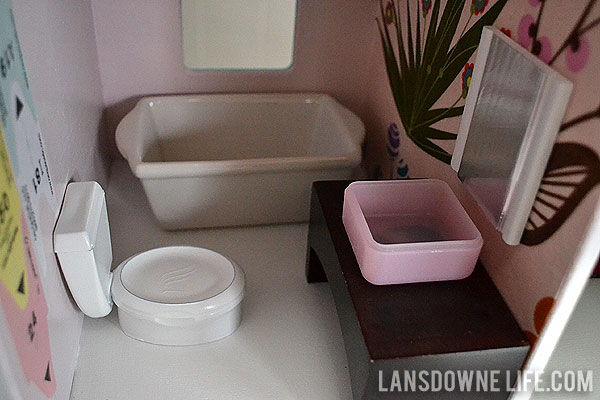 The bathtub is one of those mini ceramic loaf pans they sell at the craft stores around Christmastime. I debated whether to add a faucet to it and the vanity, but ultimately decided they weren't needed.
See all the dollhouse posts
Before photos >>
Part 1: Whole house after photos >>
Part 2: Living Room / Dining Room >>
Part 3: Kitchen >>
Part 4: Landing / Sitting Room >>
Part 5: Bedroom >>
Part 6: Bathroom >>