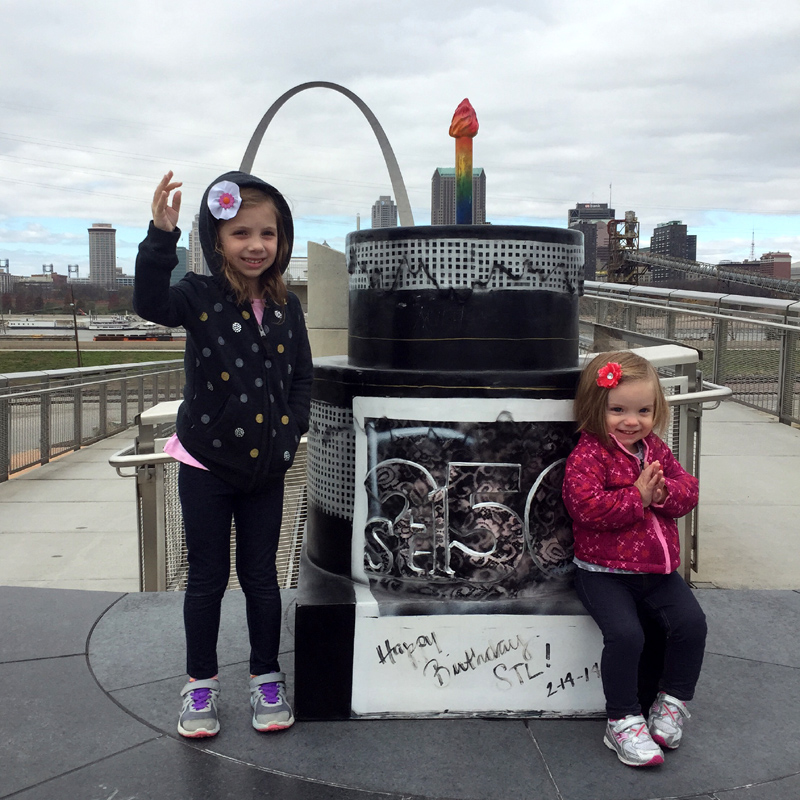 I've been meaning to update you on our STL250 cake hunting adventure. Short story: we finished!
We went to more than 250 different locations in the greater St. Louis area. We logged hours of driving, both to tourist attractions and the middle of nowhere. It took us to places we never knew existed and places we'd always meant to go to. We saw things we will never see again and places we'd like to revisit. We walked across the Mississippi River. It was a nine-month-long adventure in local sightseeing we will likely never repeat.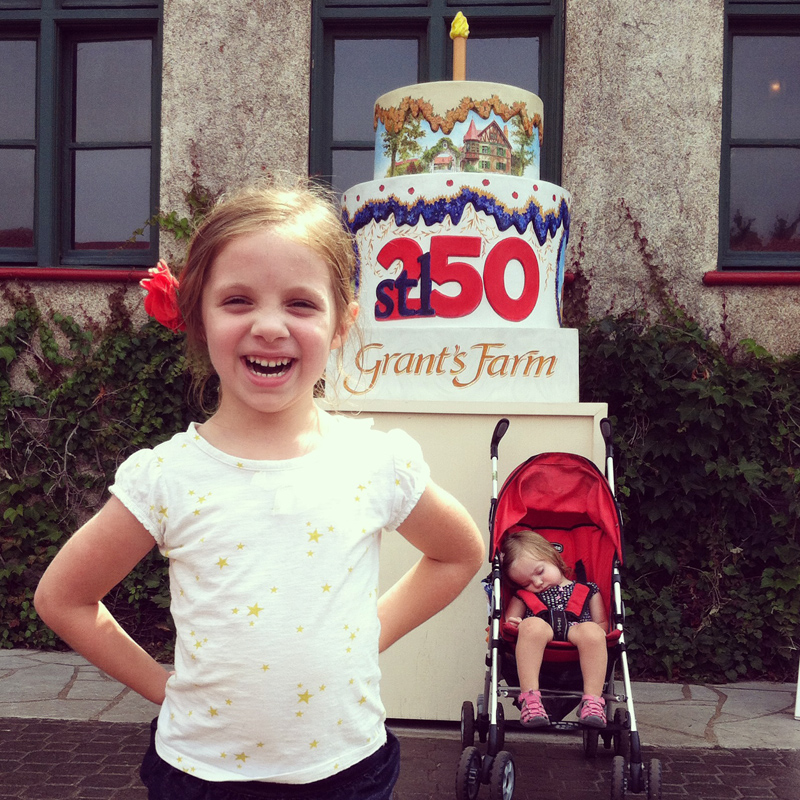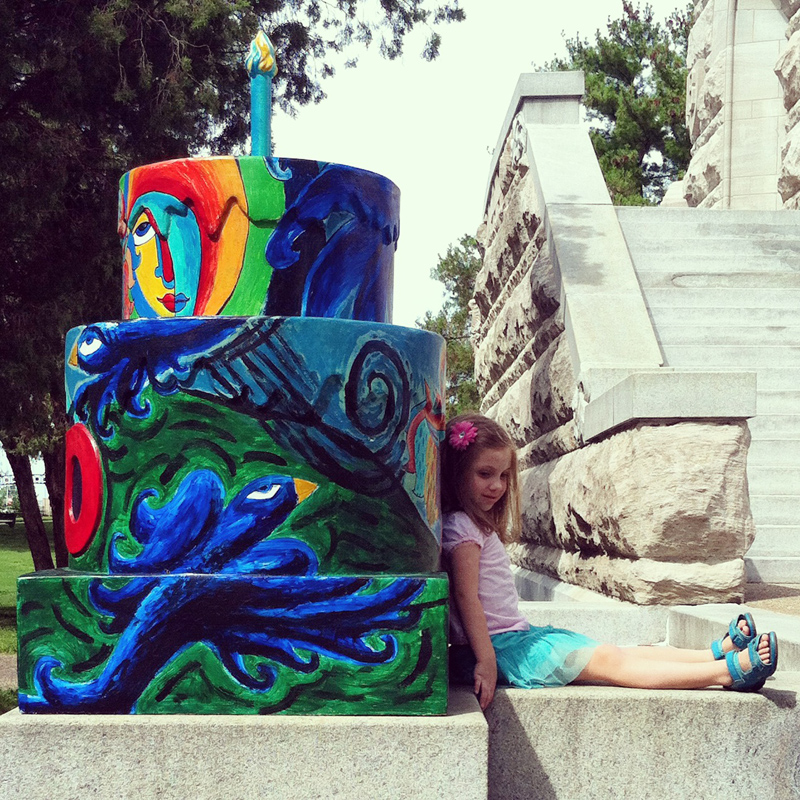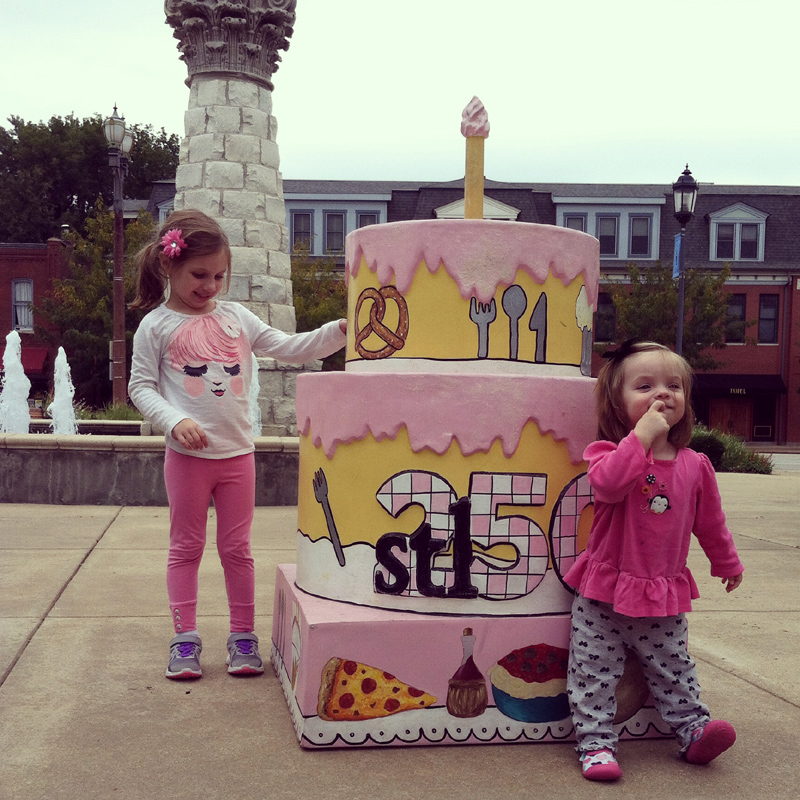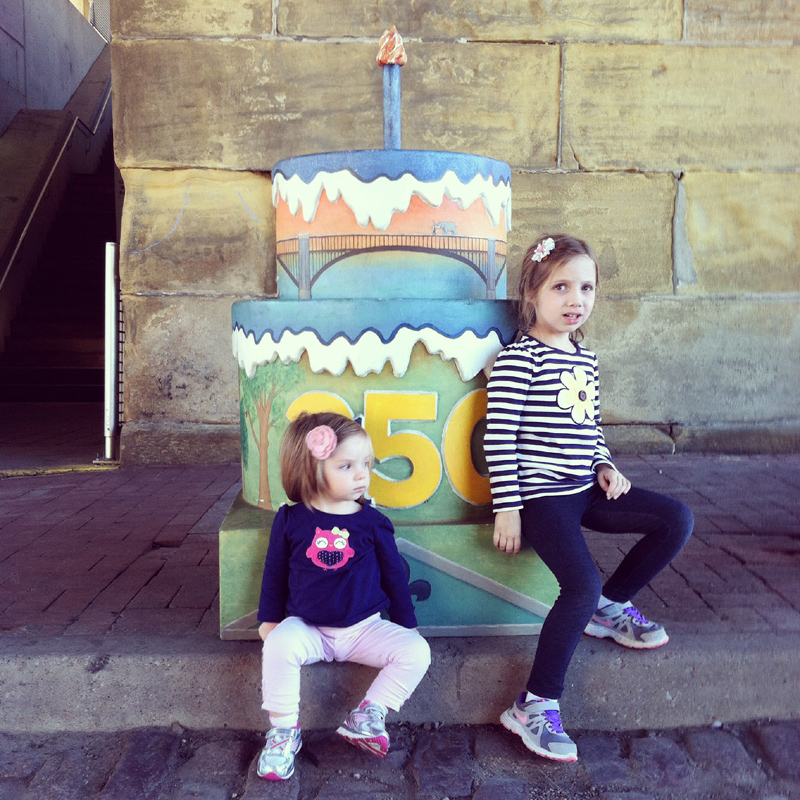 We visited our 250th cake the day after Thanksgiving. But on New Years Eve, we went to see a collection of cakes assembled for New Year's festivities. It was the perfect cap to our adventure.