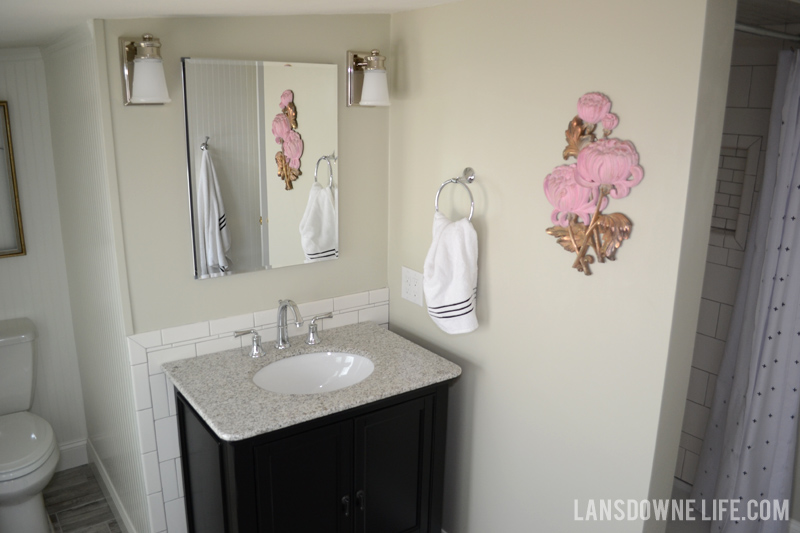 Our bathroom renovation is finally complete. This whole thing started nearly two years ago when we discovered a cracked plumbing stack, but that was really just the final and indisputable straw. You can see what this bathroom used to look like in this post from 2010. We kept all the fixtures in the same place, but we corrected a number of weirdo design decisions (like adding a door and removing that strange elevated portion of the floor around the toilet). And we bumped out the wall into the bedroom about six inches, which allowed us to put in a bigger shower.
While the floor space is quite gracious, this is still a small bathroom. The ceiling is short. Just six and a half feet over by the windows and seven feet in the shower. So my strategy for the lighting, medicine cabinet and such was just to make everything compact. I wanted fixtures that hugged the wall, and didn't stick out too far. The old sconces projected into the room way too much and this feels much more spacious.
So after all that, it's a real bathroom again! And although I still need to find or make some sort of art for that frame over the toilet, I thought it was time to share and cross this project off my list. Finally!