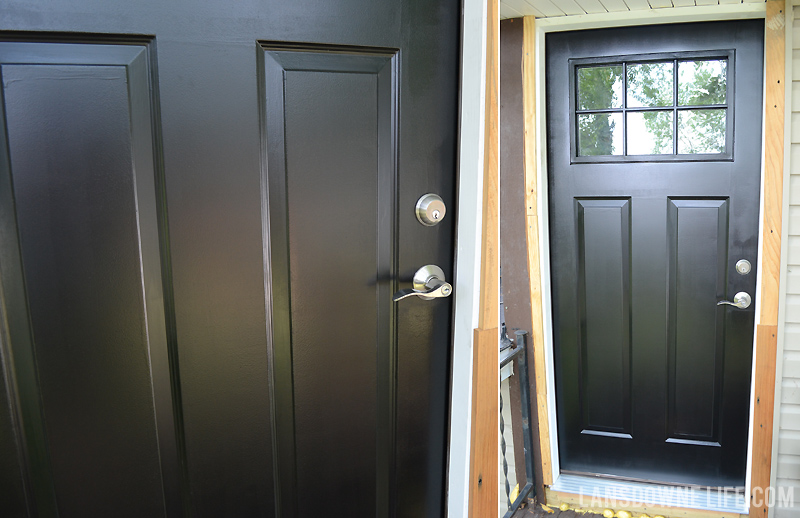 So I painted our new back door. And I guess it turned out OK? I have mixed feelings about it. From far away, I love it. The black looks great. But up close, I am disappointed with the finish. And I'm going to blame it all on the paint.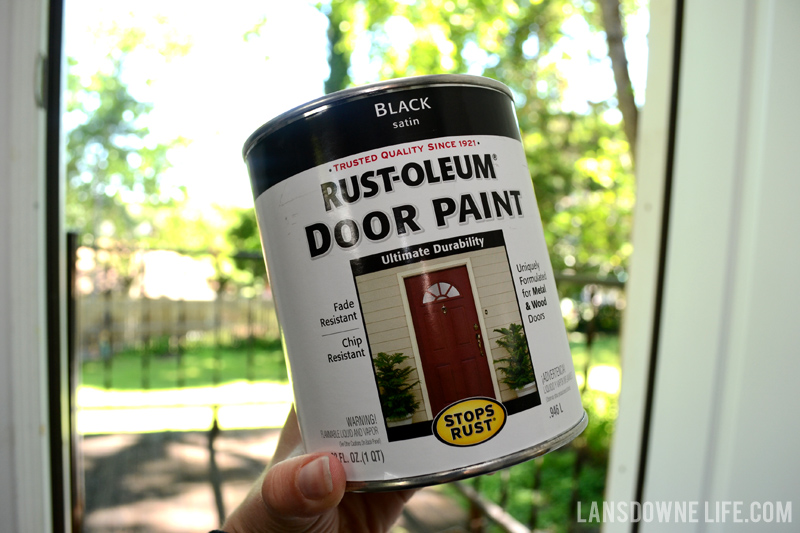 I really, really wish I hadn't chosen this paint. It's special just for doors, so I thought I would actually get better results with it. Wrong! I totally regret the choice and I can't recommend it, especially not for those who don't have a lot of painting experience.
I used a brush for all the panel insets and the grill in the window, and a small foam roller for all the flat areas. This paint was so hard to work with. I am used to being able to go over an area a few seconds after I first brush the paint on. I'm talking like 3-5 seconds later. But this paint was far too sticky for that. One pass was pretty much all that it allowed. It was unlike any paint I've ever worked with.
Even after I got used to the peculiarities of working with this paint, it was still really difficult to get right. I worked during unusually cooler (70 degrees), less-humid days, but the paint still started drying nearly immediately.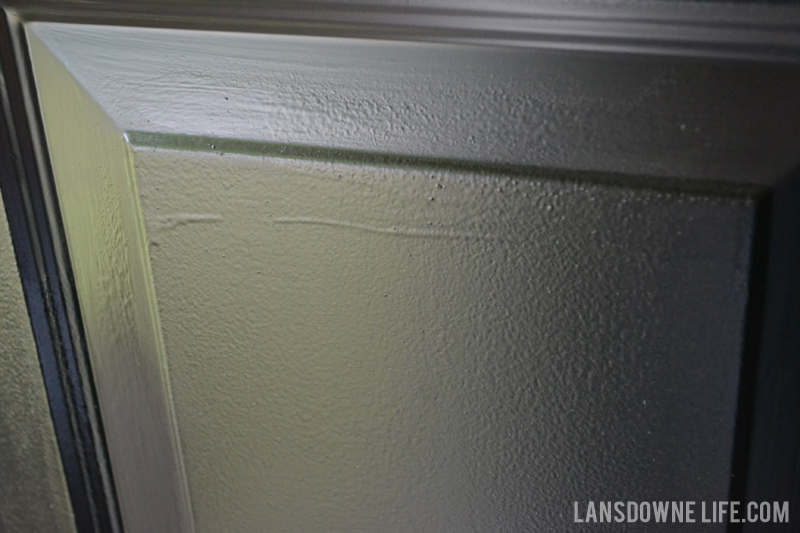 And that left me with areas like you see above, where there are globs and the sheen isn't even. The recovering perfectionist in me is having a hard time accepting this. That said, the finish is hard, not at all tacky, and nice to the touch. I just wish the brushstrokes and roller strokes were smoothed out and less noticeable.
Has anyone else used Rustoleum's door paint before? Did you have the same experience I did?