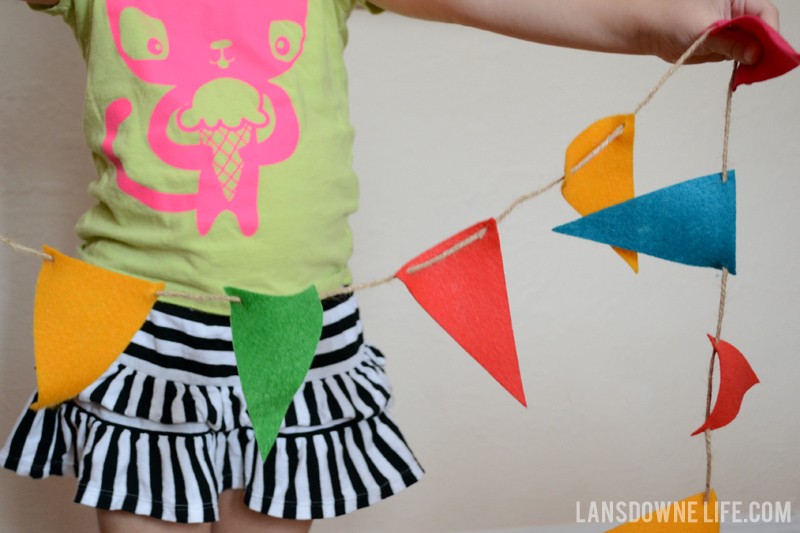 I started making these DIY craft kits for my daughter as an alternative to the pre-packaged kits from the craft store. This post is the fourth installment in the series. See more here >>
————————————–
Felt pennant banner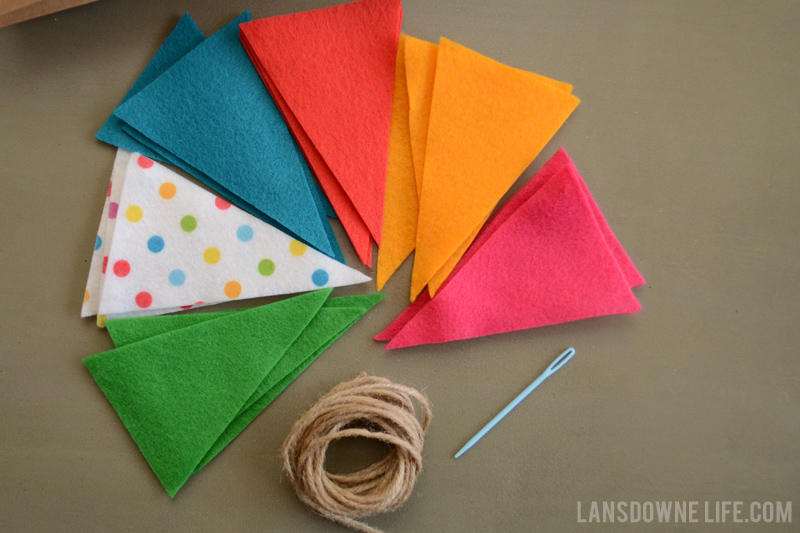 This craft kit was really easy and inexpensive to put together.  I'm thinking it priced out at around $2 or so? Felt is cheap! Typically only around 30 cents for a 9×12-inch sheet.
I trimmed the felt into triangles (approximately 2.75 inches wide and 4.5 inches high) and cut small slits in the upper corners. A 9×12-inch sheet could yield more than 14 triangle flags in that general size, so if you are being extra thrifty, you can get by with only one or two pieces.
I got the plastic needles at Jo-Ann for a dollar or so with a coupon, and the twine was something I already had in the house. Thin ribbon or the like would also work well.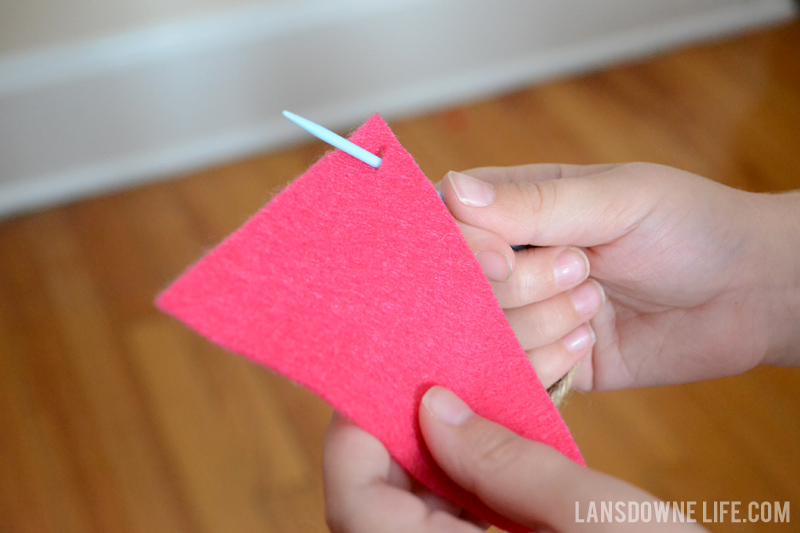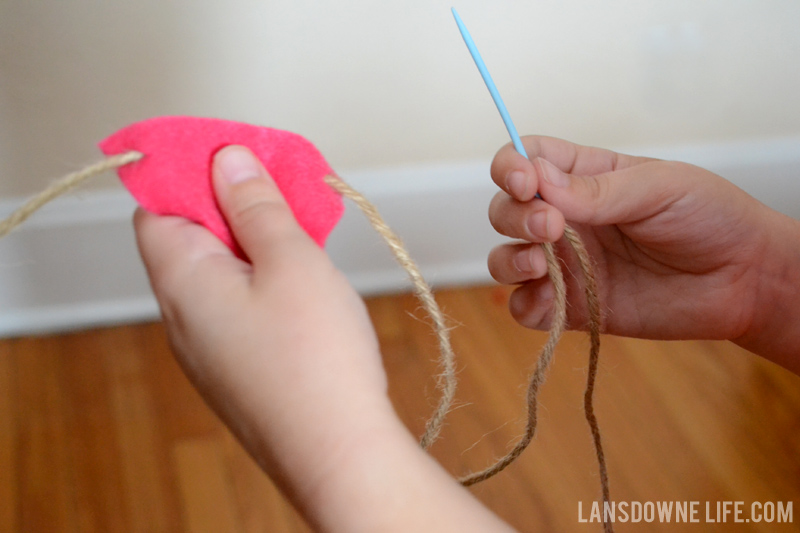 Sewing with a large plastic needle is a great fine motor activity for kids. Elise really loved it, required minor participation from me, and it kept her busy for a quite a while. That kind of thing is golden around here.