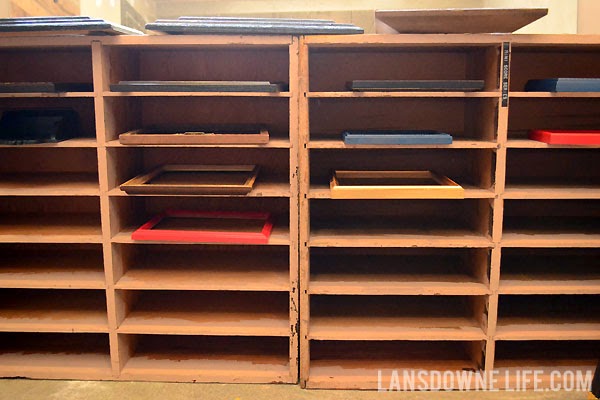 On the hunt for some new furniture, I hit the antique malls for the first time in maybe a year! I was way past due. I've been looking for a buffet-type piece of furniture to use in our living room, but I came across this instead.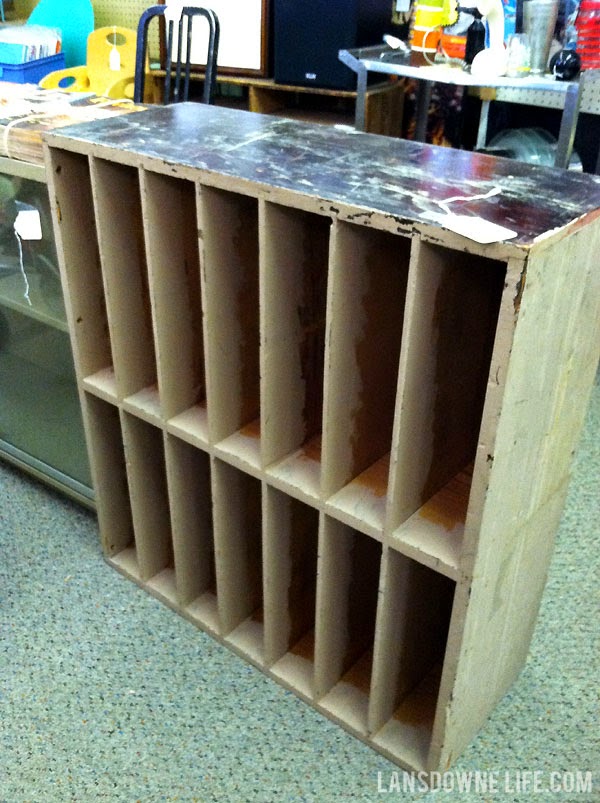 Over the past six months or so, I've been slowly building my studio, while also trying to work in said studio. It was a mess, and the whole thing was just leaving me feeling disorganized and crazy.
To get some clarity, I made a list of every function I needed the space to perform. Work space, materials storage, finished goods storage, packing space, etc. And then I realized I had a big hole in my process: I had no storage area for works in progress. Everything was just everywhere. Painted frames drying wherever I could find a flat surface, which, in turn, gave me no place to work. It seems really obvious now, but I just hadn't broken it down like that before.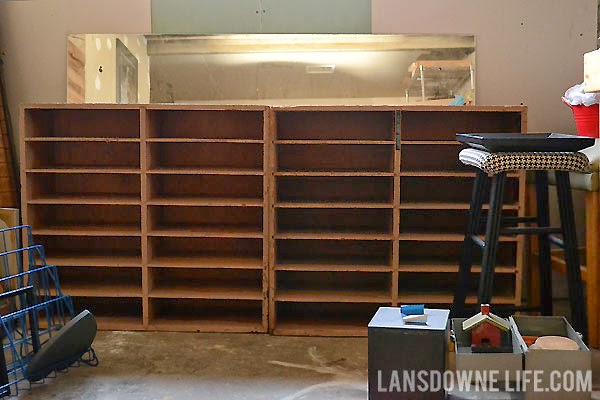 So anyway, when I ran across these units with perfectly sized shelves, I lunged. At $40 each, they were easy to say 'yes' to. Because if you've ever priced letter sorters or furniture with a bunch of shelves or pigeonholes, you will know that $40 is a bargain. And forget about finding anything made of wood. I bought one, and then went back the next day for the other.
These things are SOLID wood and super heavy. And also handmade and a bit rough, but I sort of like their garagey character for now. The space is still a work in progress, but I feel like all the functional components are finally here. Let's hope I can share some prettier pictures soon!