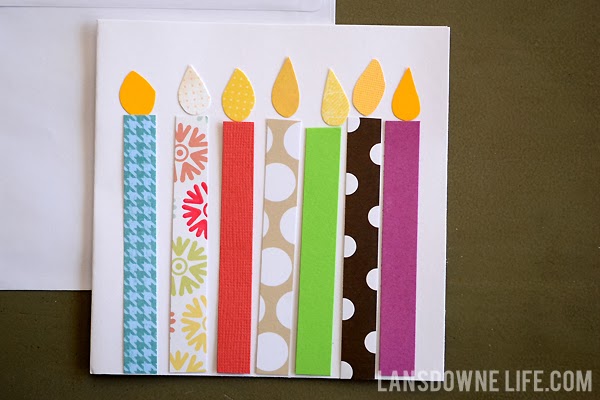 I started making these DIY craft kits for my daughter as an alternative to the pre-packaged kits from the craft store. This post is the second installment in the series. See more here >>
————————————–
Birthday cardmaking kit
I have to admit, this next craft kit project has a selfish undertone. I have become fabulously bad at birthday cards. I forget to buy them. I forget to make them. I forget to send them.
And sometimes, when I absolutely have to have one right now, I shove some paper and crayons in Elise's hands and she makes something passable. Because she's four and "hastily thrown together" is passable for a four year old.
So like I said, this craft kit project is a bit selfish because I'm having her make a batch of cute homemade birthday cards for us to give throughout the year.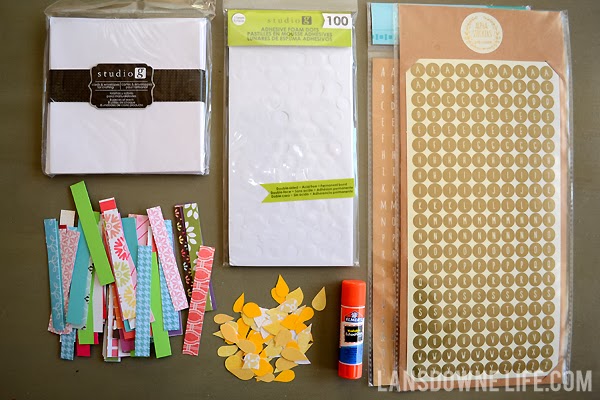 So what's in the kit?
A bunch of paper scraps cut in candle and flame shapes.
A pack of blank notecards with envelopes
Some double-sided adhesive foam dots
Letter stickers
A glue stick (if the adhesive foam dots don't work out or are too hard for her)
The design was inspired by this card. I chose it because it was easy enough for a four-year-old to execute and also a wonderful way to use up paper scraps. I cut a ton of shapes from leftover scrapbook papers. I wanted her to have some choice with the color combinations, so I cut way more than she will actually need. The letter stickers can be used to spell out messages or names. Easy peasy!