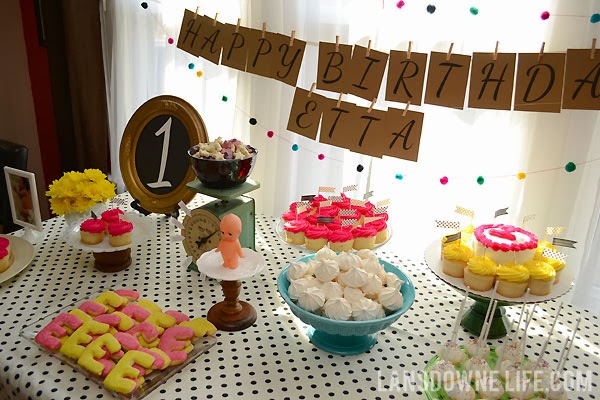 Over the weekend, we celebrated Etta's first birthday with family and a few friends. We had a ridiculous amount of food, and the birthday girl refused to nap, but it was still a really fun party!
I was going for a 'no-theme' theme, and went with black and white polka dots, bright colors, and touches of gold. A couple of Kewpie dolls sneaked in there too. Etta makes that Kewpie doll smirk all the time, and I couldn't resist.
I have a few tutorials planned about some of the details, but if you're curious about anything you see, leave a comment and I'll get back to you!