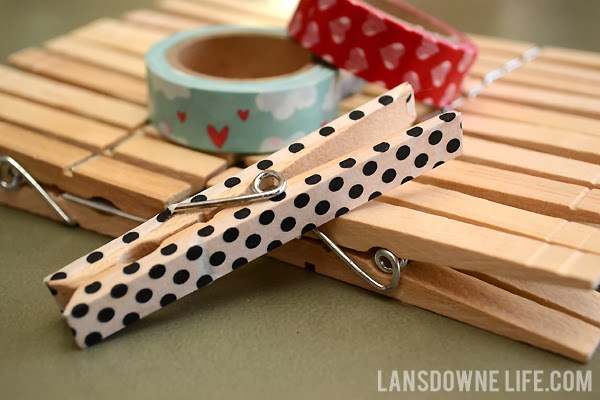 Every time we go to the craft store, Elise just stares at the craft kits. She wants all of them, even the stupid ones. (Make your own foam princess tiara? No, thanks.)
Here's the thing: they are overpriced, over-packaged and (mostly) overly girly. There's only so much pink this mama can take.
So I put together my own DIY craft kits for Elise. She is four, so I chose simple low-mess activities. She's got a fierce independent streak going on, so I tried to give her things she could do without much assistance.
This is just the first post of a short and sweet DIY craft kit series. Stay tuned for more ideas!
————————————–
Washi tape covered clothespins
I can thank my friend Katie for turning me onto this first idea!
I was a late adopter to washi tape, but now I can't get enough of it! Just cut a length of tape and apply it to each side of the clothespin to make cute clips.
You can get clothespins at any craft store, but they are even cheaper at Target (50 for less than $2!). And it seems washi tape is available nearly everywhere now for just a couple of bucks a roll. Super easy and super cheap!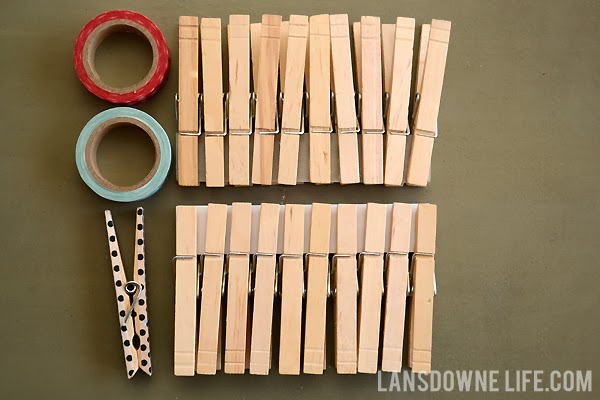 I packaged all of the kits in brown paper lunch bags with these clothespins securing them. Love the simple look!