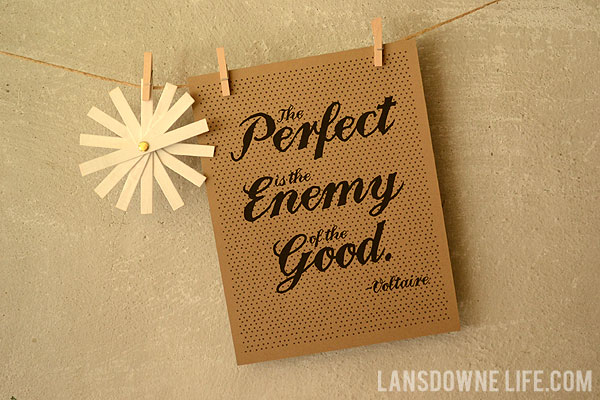 Some of you are probably familiar with the fight — the fight against perfectionism.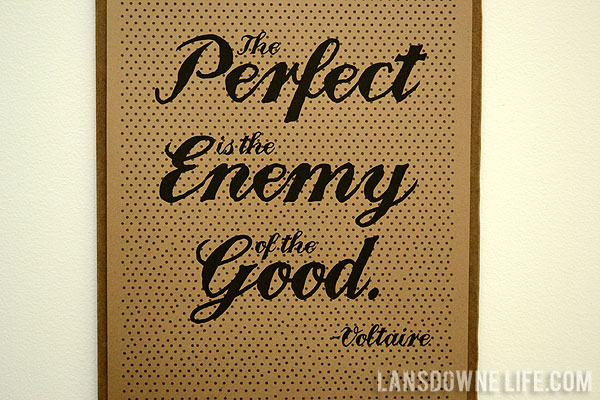 Perfectionism leads to procrastination, second guessing, and self doubt. The pursuit of perfection has been holding me back from working quicker and accomplishing more. Frankly, I don't have time for that sh*t anymore. The path to perfection takes at least twice as long as very good. And no one notices the difference except me.
So, that's it perfection. I'm done with you.
If only it were that easy, right?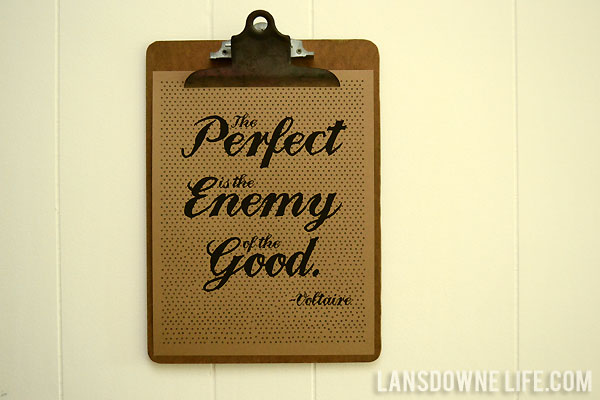 As a recovering life-long perfectionist, it's a daily struggle.
I created this print as a daily reminder to myself. It's hanging over my workbench and often knocks me to my senses when I'm being ridiculous and giving something another coat of paint.
Are you a recovering perfectionist too?
Download the printable! >>
For personal use only, please.