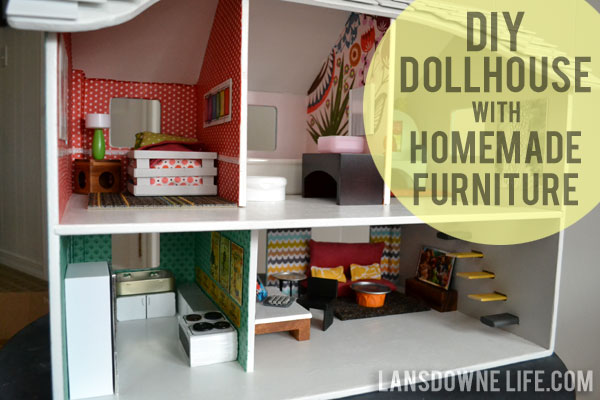 This is the story of my $2 thrift store dollhouse makeover and how I furnished it for nothing.
That's right, I didn't spend a dime on furniture or decor.
After spending so little on the house itself, I couldn't bring myself to throw a bunch of expensive dollhouse furniture inside. Especially not for a less-than-careful three year old. So I challenged myself to furnish this fixer upper using only things I found around the house: junk, recyclables, scraps and whatever materials I already had.
This isn't one of those fancy, fussy, grown-up lady dream doll houses. It's meant to be played with, but that's probably obvious. I ruled out making any pieces out of cardboard. Apparently, this is very common in the world of homemade dollhouse furniture, but I didn't like the idea of putting so much time and energy into delicate things that won't withstand my daughter's blows.
Once again, it will be revealed just how much of a junk hoarder I am, but I am confident anyone could pull something like this off with a few months of saving recyclables.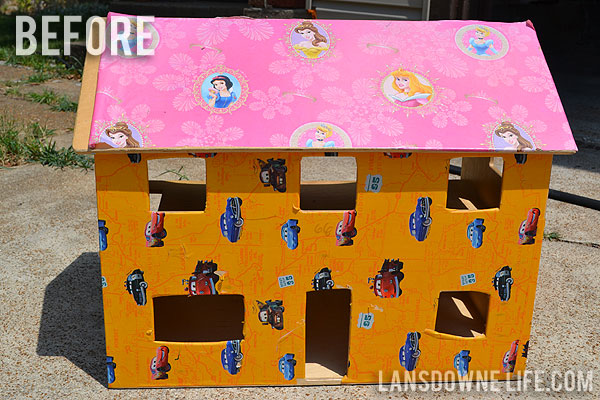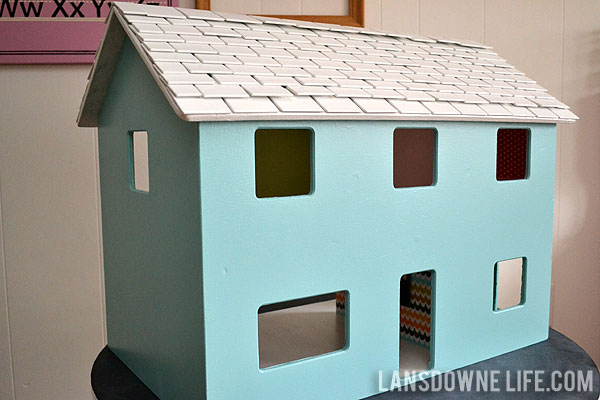 The exterior went from the haphazard Disney contact paper look to a clean and fresh coat of aqua paint. (See more before photos. >>) I shingled the roof using 2×2 inch cut pieces of some leftover window blind slats.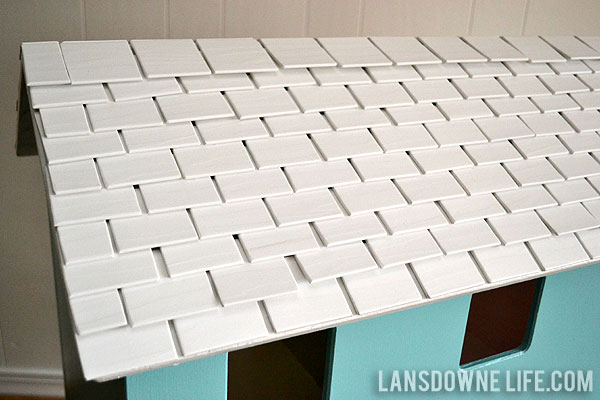 Truthfully, that was the most tedious part of the entire makeover process. I am digging the white roof for wintertime, but may end up spray painting the roof a darker shade next spring or summer.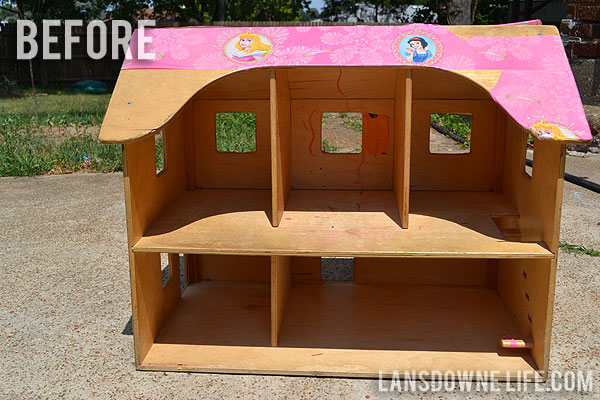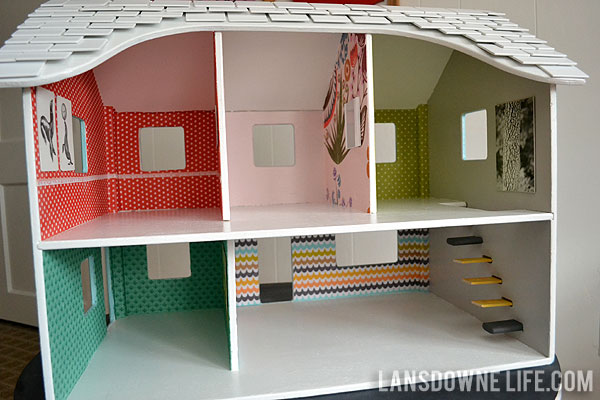 The inside got a coat of bright white semi-gloss paint before I wallpapered with fabric and Mod Podge. Due to the dimensions of this house (and the odd angles on the second floor), pieces of 12 x 12 scrapbook paper just weren't going to cut it. The walls were too long or too tall and I didn't want to tile the paper. But that's OK, because using fabric works so much better for projects like this.
Fabric can be applied and re-positioned it if needed. After cutting around all those doors and windows, I think I earned a black belt in decoupage.
I put many, many hours into this house. More than I care to admit. If there is a reason for my decreased posting frequency (besides being pregnant and having a non-napping three year old), it's this. But it has been such a fun exercise in creativity to repurpose items that would otherwise be thrown out.
See more!
Part 2: Living Room / Dining Room >>
Part 3: Kitchen >>
Part 4: Landing / Sitting Room >>
Part 5: Bedroom >>
Part 6: Bathroom >>