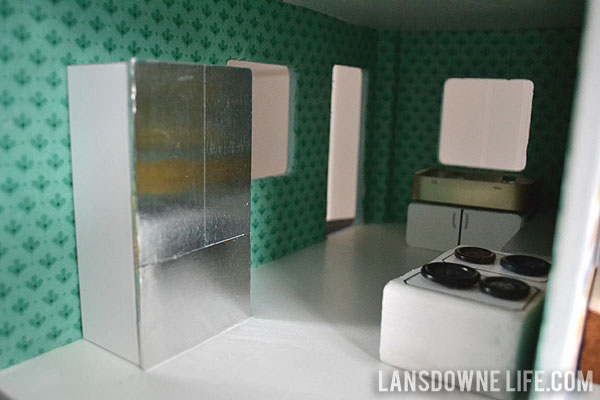 Like I mentioned in my introductory post, I furnished the entire dollhouse with things I found around my own house. Junk, recyclables, scraps and other random pieces. Here are the details.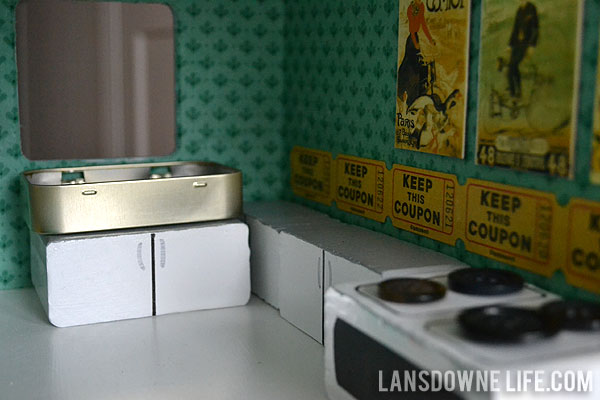 It's weird, but I found the kitchen the most difficult room to furnish. Weird because all the shapes are so boxy! Should be easy, right? I had the entire rest of the house planned out before I even had an idea about the kitchen. It wasn't until I ran across a bunch of trimmings from some 2×4's that I realized I could cobble together a simple set of cabinets from the wood blocks.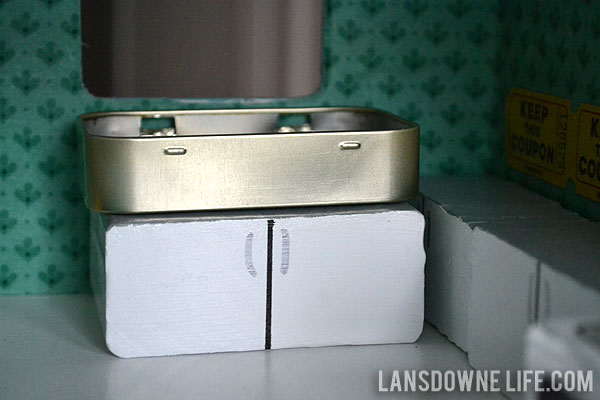 The sink is the bottom of an Altoids tin glued to the top of a wooden block. None of the blocks are glued to the kitchen itself, though. I wanted to keep it flexible and imaginative.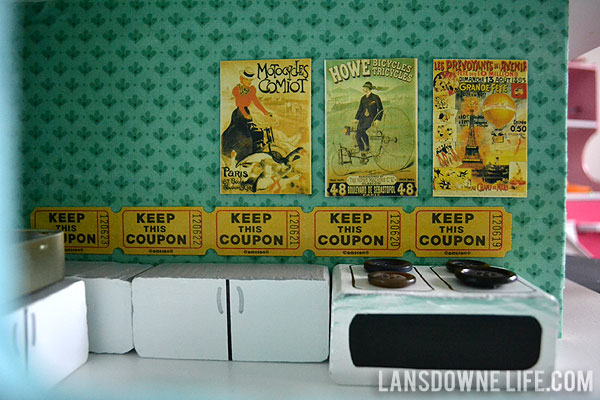 The backsplash is a strip of tickets from a raffle and the French posters were cut from an old calendar. I mounted them on some thin cardboard with Mod Podge and hot glued them to the wall.
The stove is another painted wooden block with a bit of the reflective metal duct tape on the front. I glued mismatched buttons to the top to resemble burners. I was going for a collected look throughout the entire house and made sure to include small things that might have been repurposed by the imaginary inhabitants.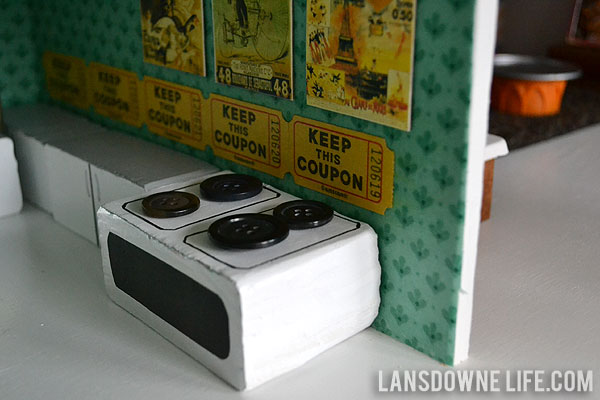 I crafted the refrigerator from an iPhone box. It's technically cardboard, I guess, but it's super sturdy and practically plasticized. The bottom of the box I left as-is, but I trimmed the sides off the top to create the door and hinged it with some metallic duct tape to resemble stainless steel. The door opens and closes!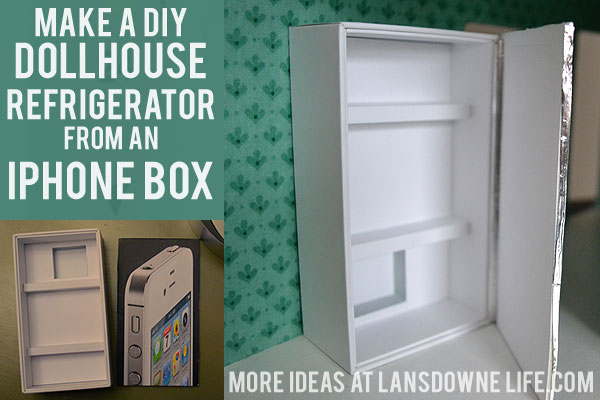 Before photos >>
Part 1: Whole house after photos >>
Part 2: Living Room / Dining Room >>
Part 3: Kitchen >>
Part 4: Landing / Sitting Room >>
Part 5: Bedroom >>
Part 6: Bathroom >>