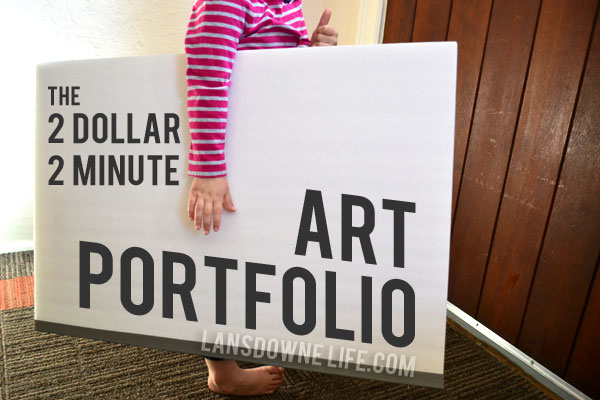 My daughter has a painting obsession and has brought home so many pieces since she started preschool less than two months ago. It's almost like the art is multiplying when I'm not looking.
With the paintings collecting in a messy pile on the dining room table, I knew I needed to find them a home before they got lost or torn. But many of the pieces are oversize and won't fit into a normal folder.
I flashed back to this storage idea from high school art class: the foam core portfolio. It's cheap. It's easy. It's quick. It hits the trifecta. Let's get to it!
First you need a couple of sheets of foam core. If you are not familiar, foam core or foam board is a thin sheet of styrofoam with a layer of paper on both sides. It's very rigid and does not bend. I bought these 20″ x 30″ pieces at the dollar store, but larger pieces and different thicknesses are available at craft and art supply stores (likely for more moolah).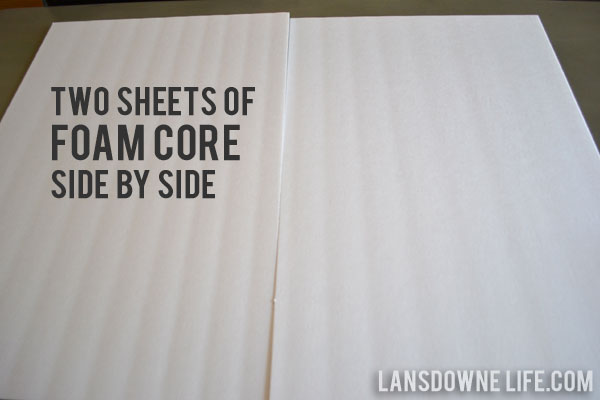 I laid them side by side, long sides together.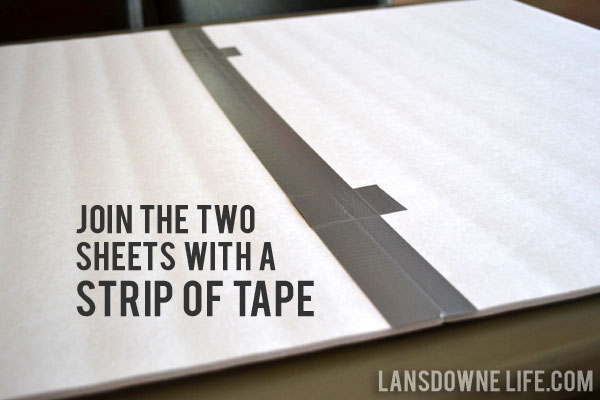 Then I joined the two with a strip of duct tape. I used a couple of tabs just to hold it together while I laid the long strip, but you can skip that part if you want. Feel free to use packing tape instead or jazz it up with pretty colored tape. I went for the basic gray because it's what I had, and I am cheap.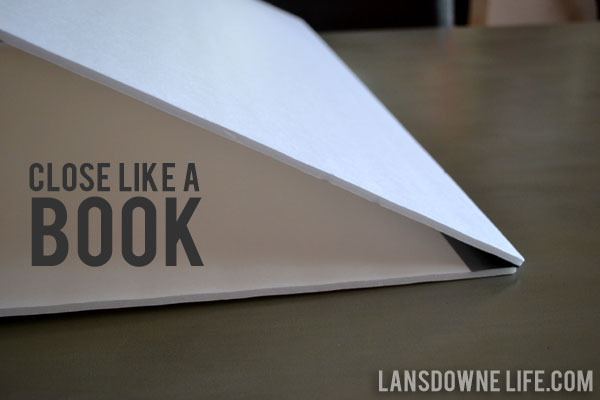 Fold the portfolio in half (like a book)…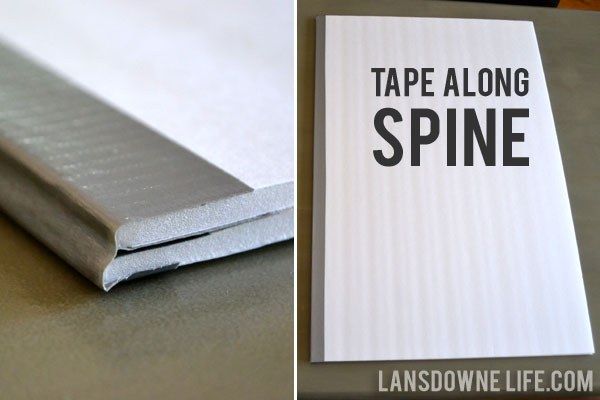 And run another strip of tape along the spine. You're done! I told you it was quick.
Now you can keep all of those masterpieces contained in one spot. I tucked my portfolio behind a piece of furniture to keep it out of sight and away from little hands. I can't wait to see what the collection looks like at the end of the school year!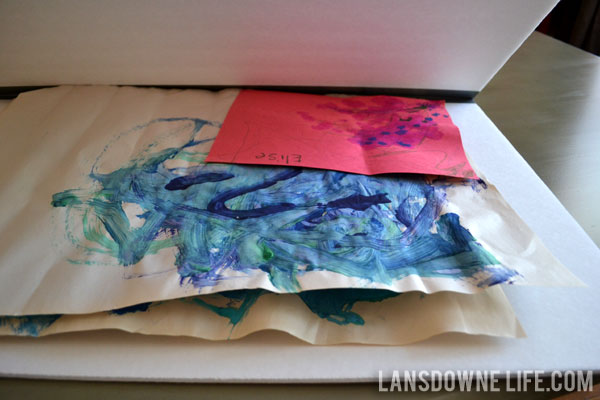 p.s. It should be noted that this is not an acid-free storage solution. If that's important to you, seek out acid-free foam core or just get yourself a real portfolio.