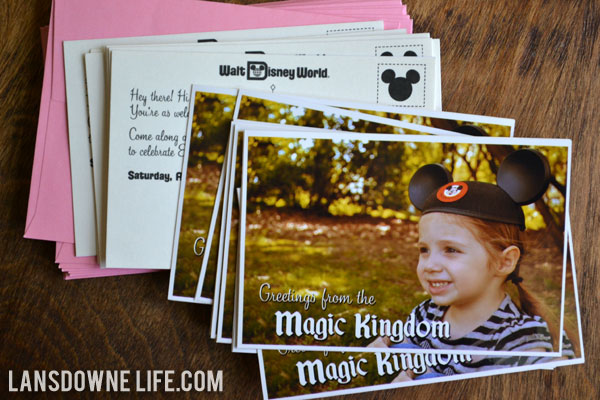 Remember Elise's birthday party invitations? I've gotten a couple of requests for the design I used on the back of the postcard, so I thought I'd offer it up as a free printable. Pair with a 4″x6″ photo print on the front for quick handmade invitations.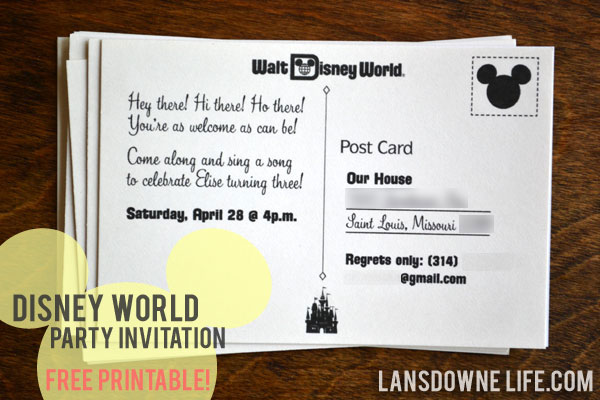 I made up two versions of this 4″x6″ invitation. If you are handy with design programs, download the JPG file. But if you're not, I also designed an interactive PDF form. Just type in your info and print on a 4″x6″ card! Easy!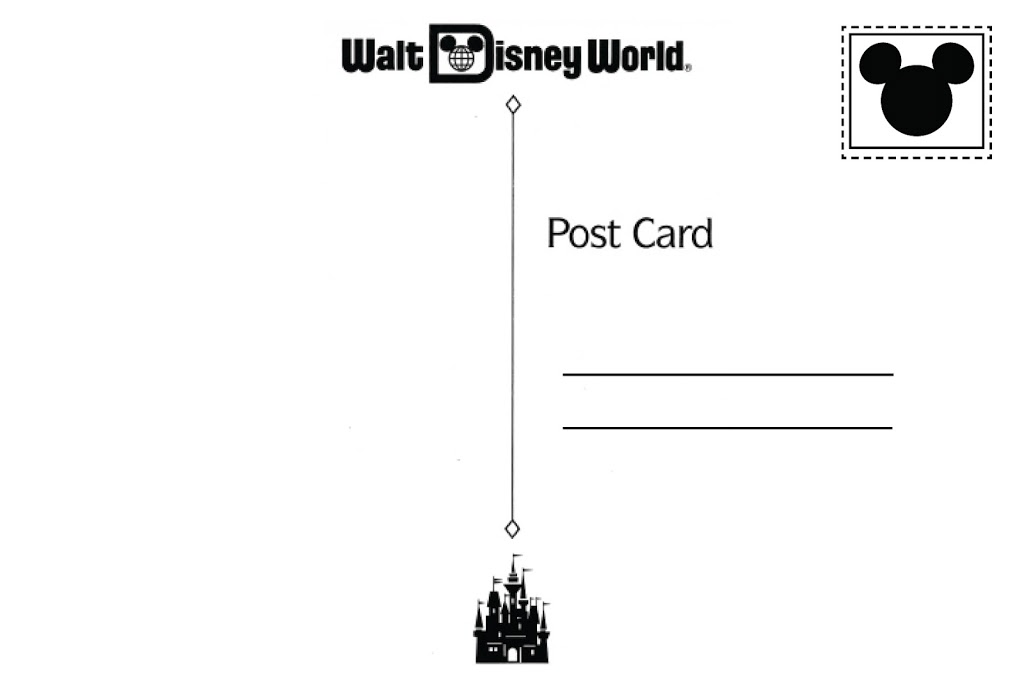 To save the file to your computer: click on the link below, and select File > Download.
Disney World postcard party invitation (JPG)
Disney World postcard party invitation (interactive PDF form)
This printable is for personal, non-commercial use only. Feel free to link to this blog post, but redistributing or selling the file or a printed version is not OK.
p.s. If you're looking for a Disney-ish font to use… The Walt Disney World retro logo font is called Florida Project and is free for non-commercial use. There are also so many Disney fonts at The Disney Experience.