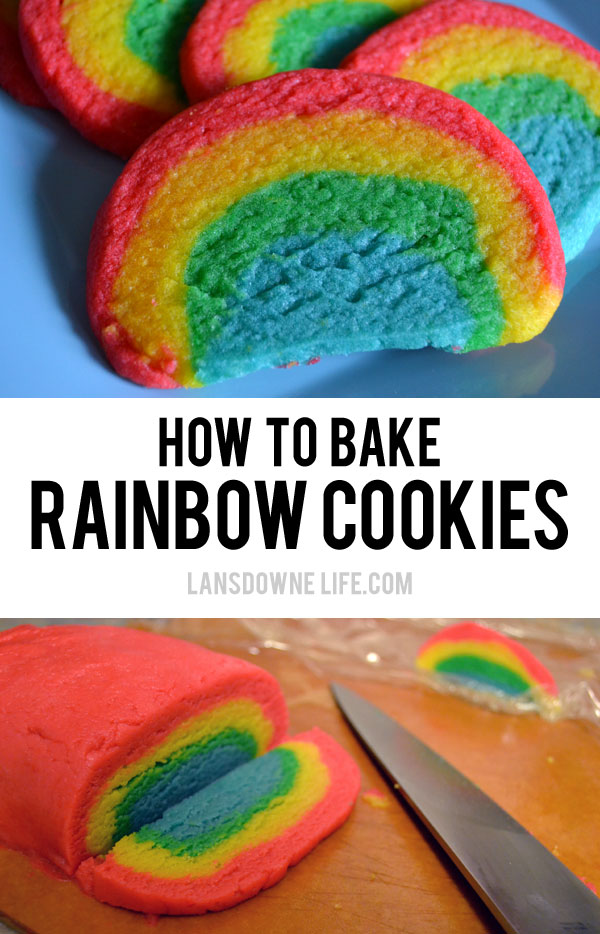 I know, I know. This isn't a food blog or a baking blog, but I've wanted to do a post about these rainbow cookies for a long long time. These were my favorite cookies when I was a kid, but I hadn't made them as an adult until now.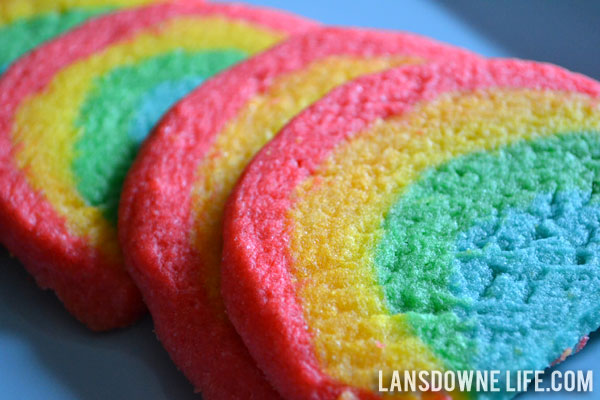 I'm not going to lie, they are a little labor intensive. You have to make the dough, divide the dough, dye the dough, shape the dough, slice the dough… But they are supercute and worth the trouble, especially for a birthday party or even St. Patrick's Day.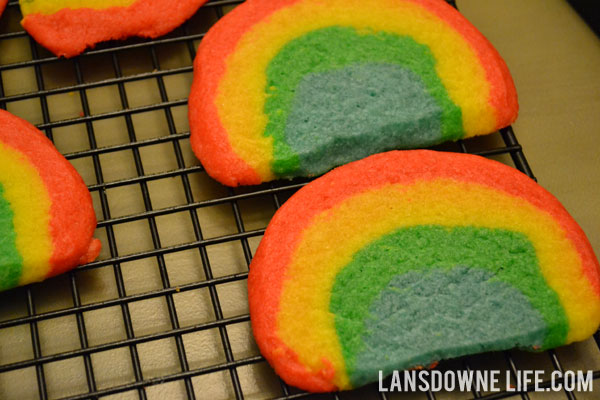 At first, I hesitated to post this because my cookies didn't turn out as picture perfect as I had hoped. But as it turns out, my rainbows aren't any sloppier than those in the cookbook. See?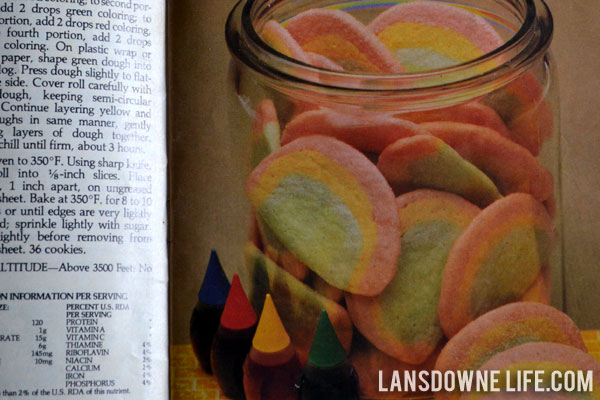 You can use your favorite sugar cookie recipe, especially since the original "recipe" calls for refrigerated cookie dough. I borrowed my mom's icing tints to get these vibrant colors, but you could certainly use regular food coloring for softer pastel rainbows as in the photo above.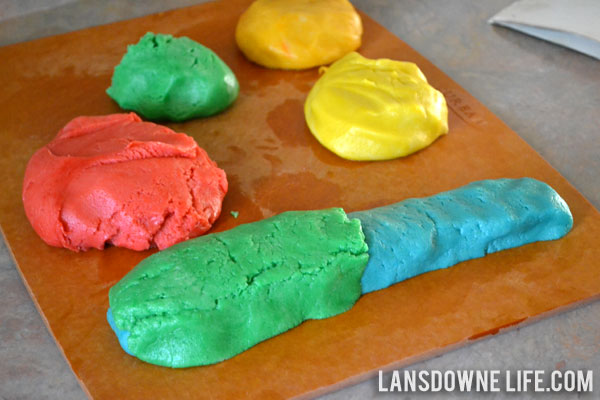 Over the Rainbow Cookies
adapted from Pilsbury Children's Choice Cookbook ©1982
17 oz. roll Refrigerated sugar cookies
* (I used the sugar cookie recipe posted below instead.)
Food coloring
Allow dough to soften at room temperature. Divide dough into five equal parts. Add red food coloring to one portion, orange to another, yellow, green and blue, and mix each portion thoroughly.
On a cutting board, shape bottom layer (blue) into a log shape and press flat on one side. Carefully layer green dough, then yellow, orange and red, gently pressing layers together. Squish sides of the log to discourage sprawling of the arch shape. Cover with plastic wrap and chill for 2-3 hours or until firm.
Heat oven to 375 F (or temperature specified in your sugar cookie recipe). Using a sharp knife, slice the roll into 3/8-inch slices. Place cookies one inch apart on an ungreased cookie sheet. Bake for 8 to 10 minutes, or until edges are lightly browned. Cool slightly before removing from cookie sheet.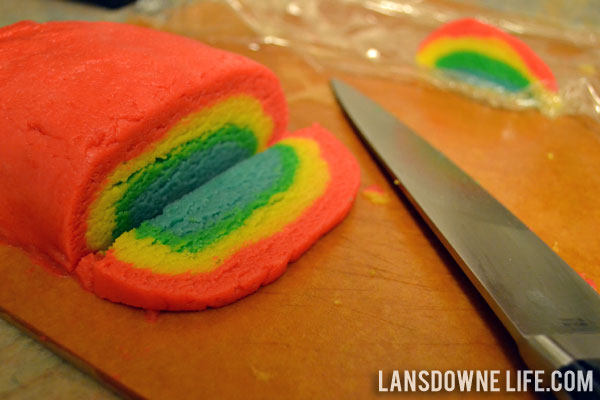 For those of you without a go-to sugar cookie recipe, this one worked pretty well. I chose it mainly because I didn't have shortening in the house, and every other recipe I saw called for shortening. This recipe makes a large batch of dough, so I would suggest dividing each color in half and making two logs for smaller cookies.
No-Roll Sugar Cookies
adapted from Pillsbury Complete Cook Book ©2000
1 cup sugar
1 cup powdered sugar
1 cup butter
1 cup oil
1 tsp vanilla
2 eggs
4 1/4 cups all-purpose flour
1 tsp baking soda
1 tsp cream of tartar
* (I substituted 2 tsp of lemon juice and didn't notice a difference.)
1 tsp salt
In large bowl, combine sugar, powdered sugar and butter, beat until light and fluffy. Add oil, vanilla, and eggs; blend well. Add flour, baking soda, cream of tartar and salt; mix well.
Dough's done! Now you're ready to make the rainbows!