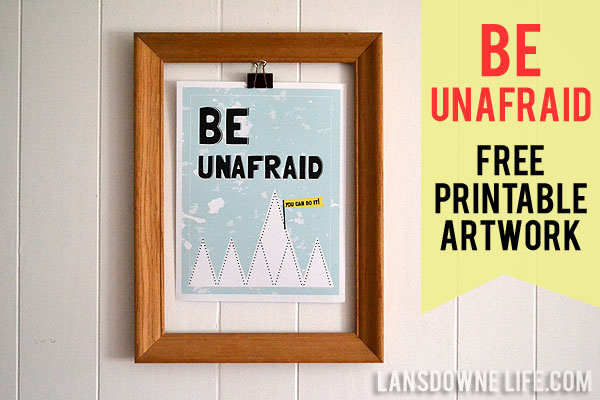 I'm not generally a fearful person. I'm not afraid of spiders or tornadoes or zombies.
I'm not afraid of heights or small spaces or flying.
But like a lot of people, at times I am afraid of failure, afraid of rejection, afraid of what others might think, afraid of success (yes, there is such a thing). And it's getting in the way of working towards my goals.
So I've adopted a new mantra: BE UNAFRAID.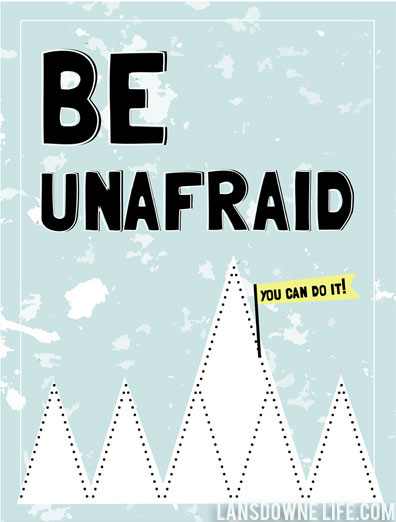 I made myself a visual reminder for those moments when I need a boost. A mantra or motto doesn't do the work for you (obviously), but hopefully this will remind me to push past those moments when I'm second-guessing myself and just go for it.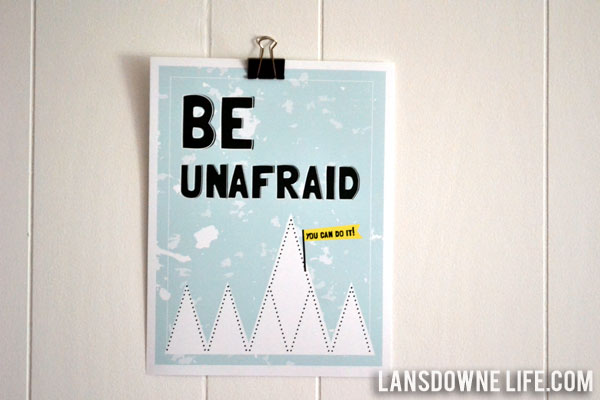 Do you need a push too?
Download the free printable! Personal use only, please
In exchange for this free download, would you pin, tweet, or share this? Thanks!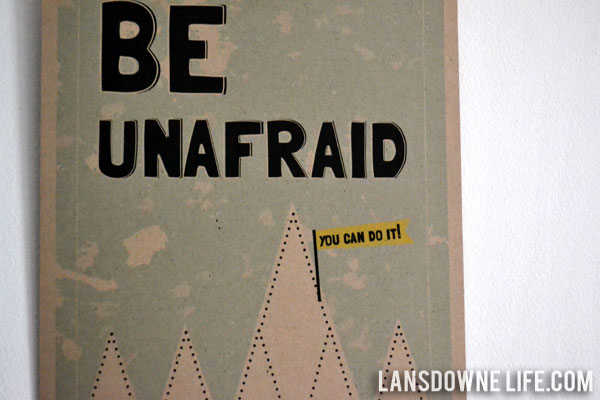 p.s. It looks great on brown kraft paper too!