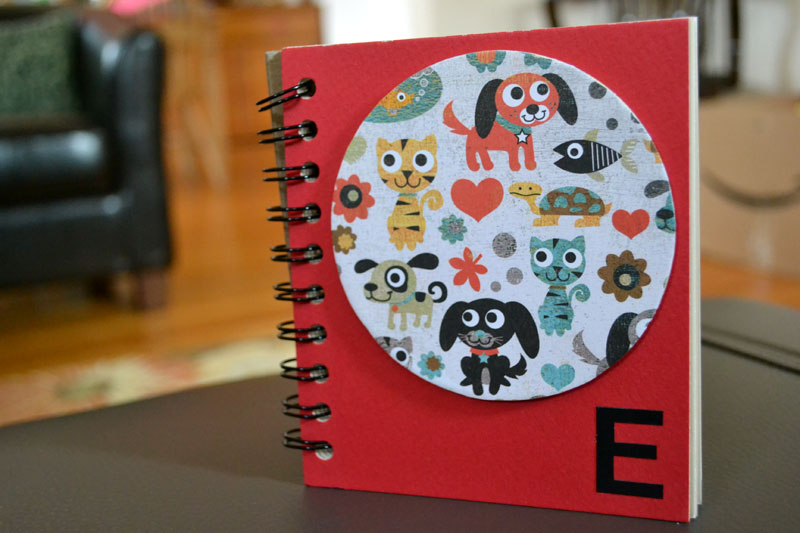 Elise is jabbering away so much these days. I just know she's on the verge of saying something ridiculous, and I don't want to forget any of it. I've kind of stopped filling out her baby book. I'm not sure there's a place in there for crazy toddler speak anyway, so I wanted to dedicate a notebook to record all those "kids say the darndest things" moments.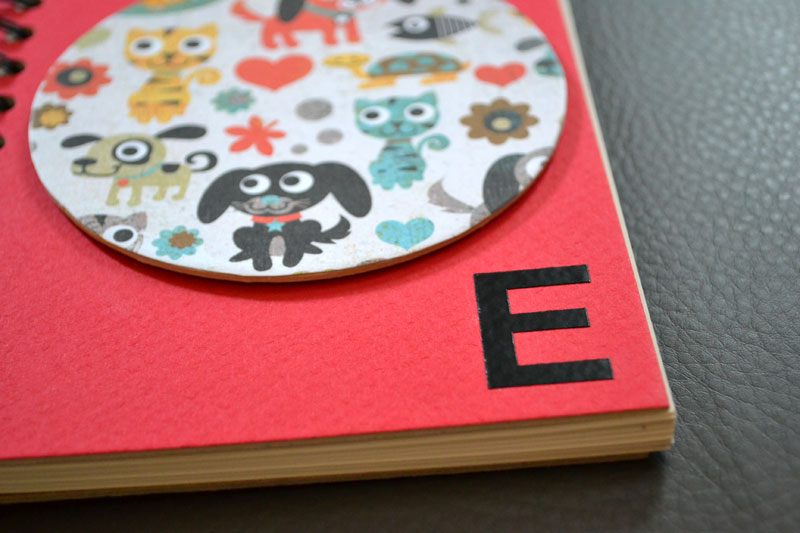 I found a small 4″ x 5″ blank book in my stash. I'm not quite sure when I bought it or what it was for. It was so long ago, it can now be considered free. Just to dress it up a little, I took a paper bar coaster I had laying around, covered it with a cute piece of scrapbook paper and hot glued it to the front cover. (A thin piece of cardboard or chipboard would work just as well if a bar coaster is unavailable.) Then I added a vinyl letter sticker in the corner.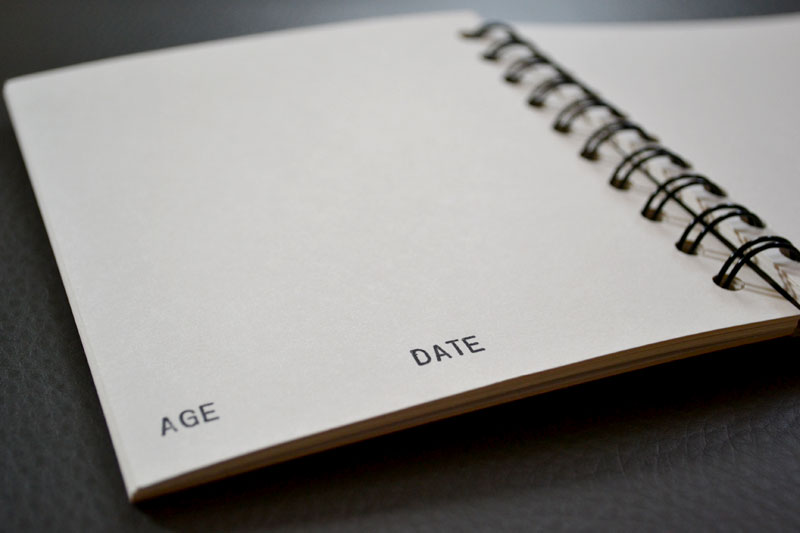 I stamped labels for her age and the date on every page as reminders to actually include that info in each entry.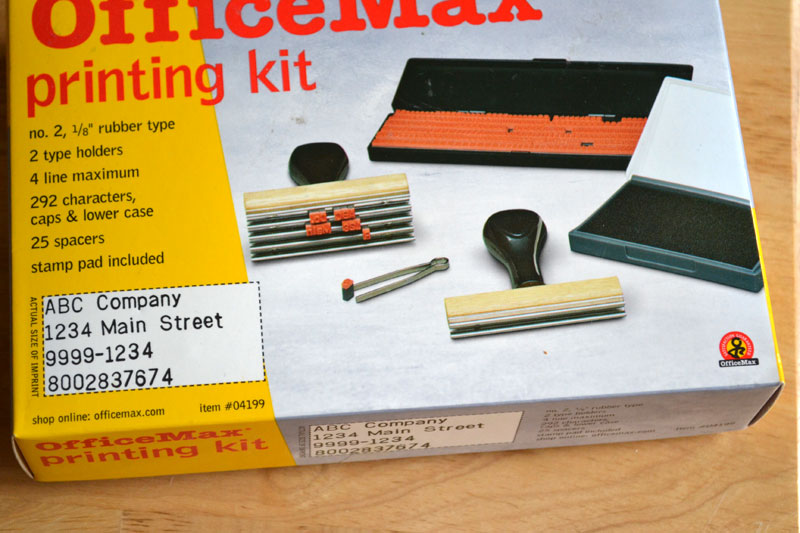 I used a printer's kit I bought a long time ago at an office supply store. With a little patience, you can put together your own stamps with your name, address or any words for a special project.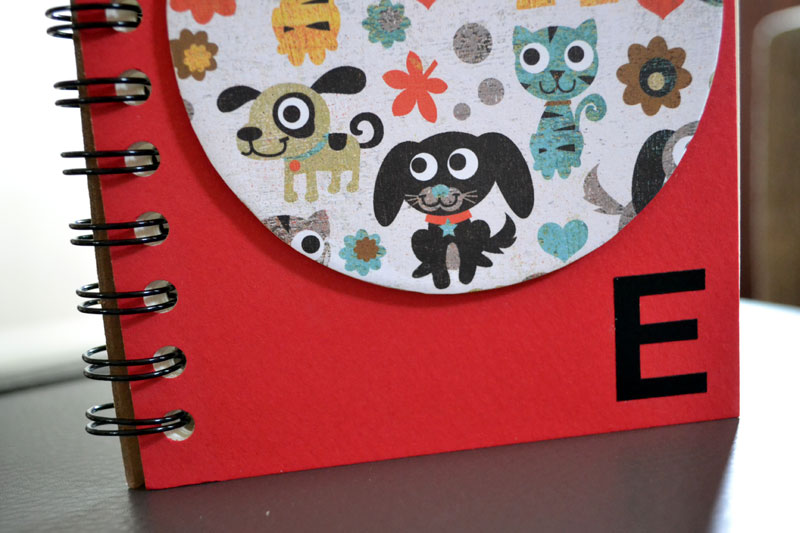 Of course, you don't need to make a cutesy notebook to record your kid's silly sayings; any notebook will do. The most important part of it is writing things down before they're forgotten!