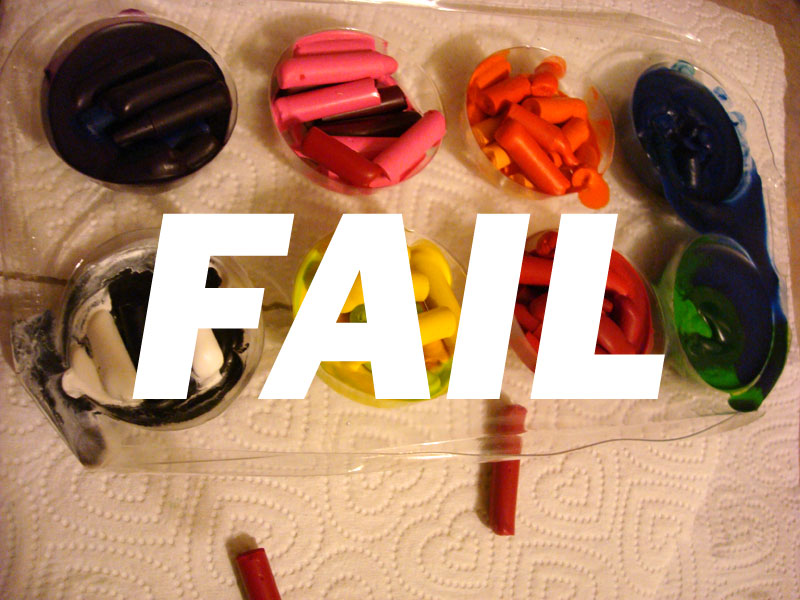 I'm super eager to get Elise coloring and creating. (I've been looking forward to it since before she was born!) She should be ready for coloring in a few months, so I decided to make her some toddler crayons for Christmas. Why don't I just buy the kid some crayons, you ask? Remarkably, I don't think Crayola makes big chunky crayons, or at least I haven't seen them in stores. And I am a Crayola-only crayon snob.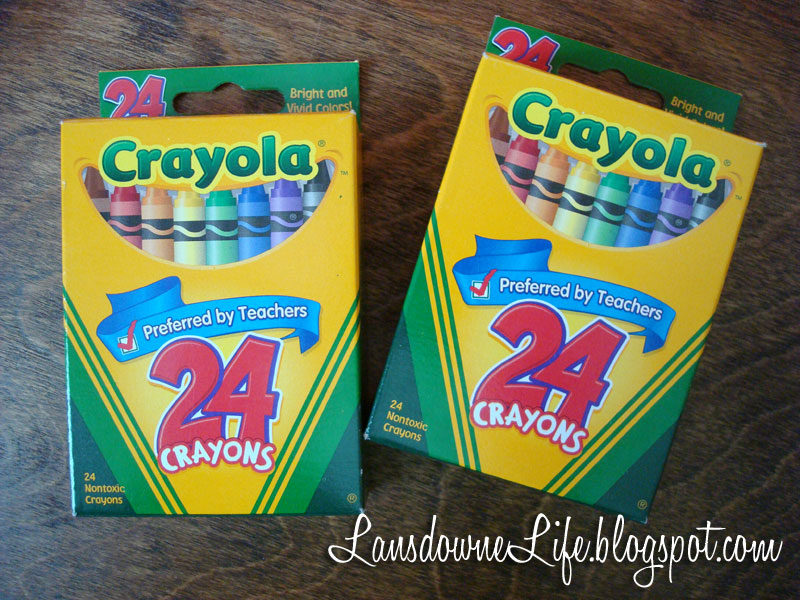 Melting old crayons into new crayons is another one of those kid's crafts that is all over the internet. I didn't have any broken crayons, so I picked up a couple of boxes of Crayolas for 25 cents a box at Target. Hooray for back-to-school sales!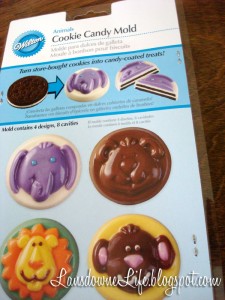 I was excited to find this cute animal candy mold at Michael's. It's designed for making chocolate-covered Oreos, so it's thicker than a normal candy mold. And that should make sturdy crayons for little hands.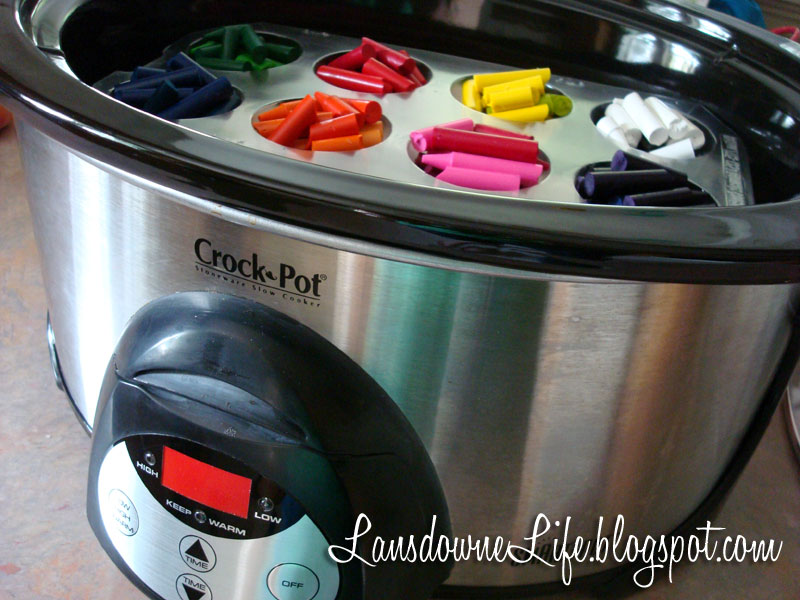 Looking to eliminate pouring of hot wax, I was generally following this tutorial to make crayons in a Crock Pot. I was a bit skeptical about heating the candy mold in the Crock Pot, but the tutorial noted the use of a candy mold, so I went for it.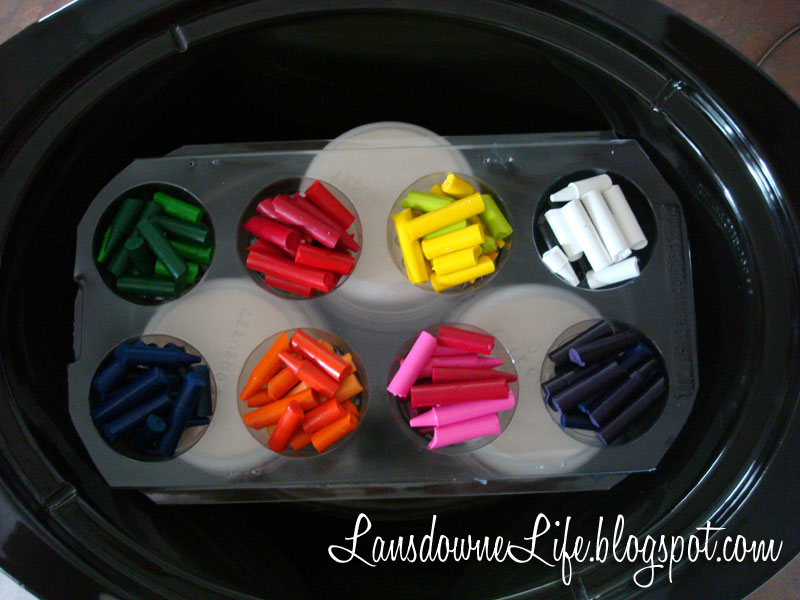 I sorted out the crayons into color families, peeled them and broke them into little pieces. If you look closely at the above photo, you might be able to spot one of my problems. I had trimmed down the mold to fit inside the crock, but the crock is tapered and the mold still wouldn't sit on the bottom. I created a platform with some stoneware, but two corners of the mold were hanging out in the open with nothing to support them.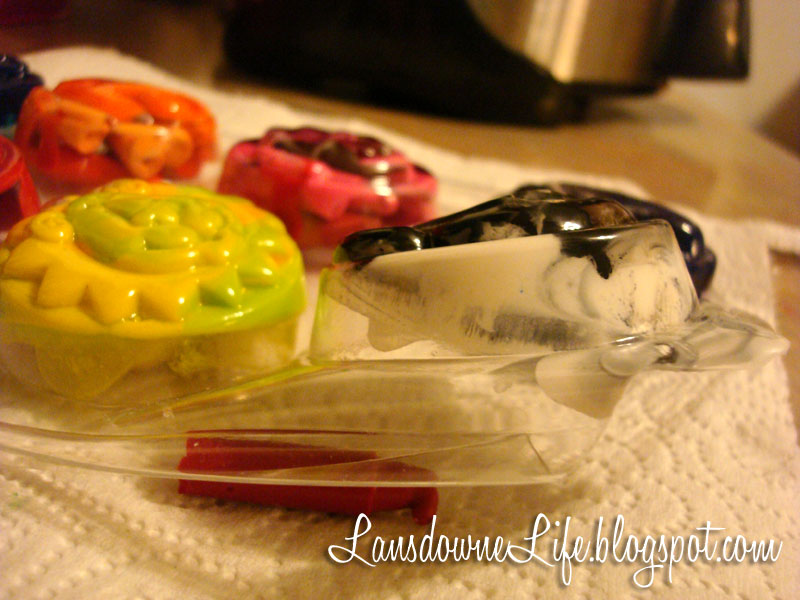 I should have realized this might be a problem, but I chose to ignore it, not realizing the mold was going to soften with the heat and warp.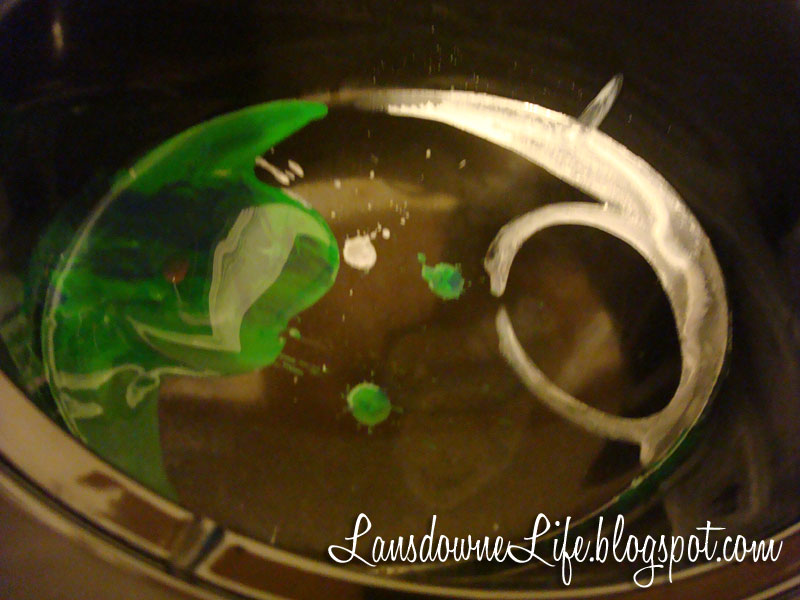 I'm lucky I saw the wax spilling out when I did. Don't worry; with a lot of hot water, scrubbing and a cycle in the dishwasher, I was able to make the crock good as new.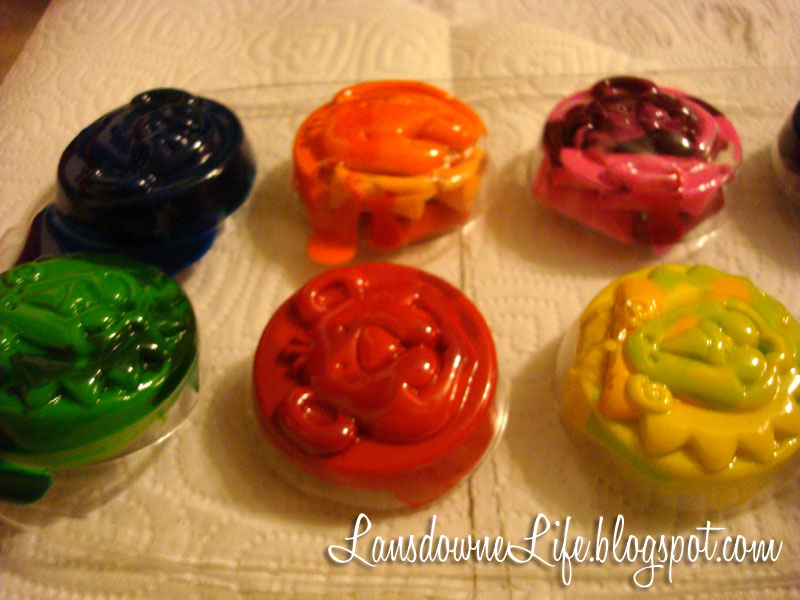 Look at how cute they were going to be! All marbly and chunky. I have to figure out if the mold is still useable or if I need to pick up another one for round 2. Yes, I am going to try this again (except without the Crock Pot this time). The good thing is that I will be able to re-melt the crayon blobs. Wish me luck!