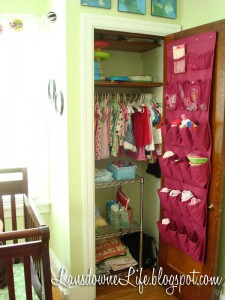 Elise's closet had devolved into a giant heaping mess. Stuffed with diapers, outgrown clothes and unneeded newborn supplies. I can't believe I'm going to show you this "before" picture. It was really that bad.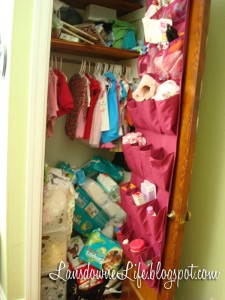 Before
There was no structure in the bottom of the closet and things were just falling all over.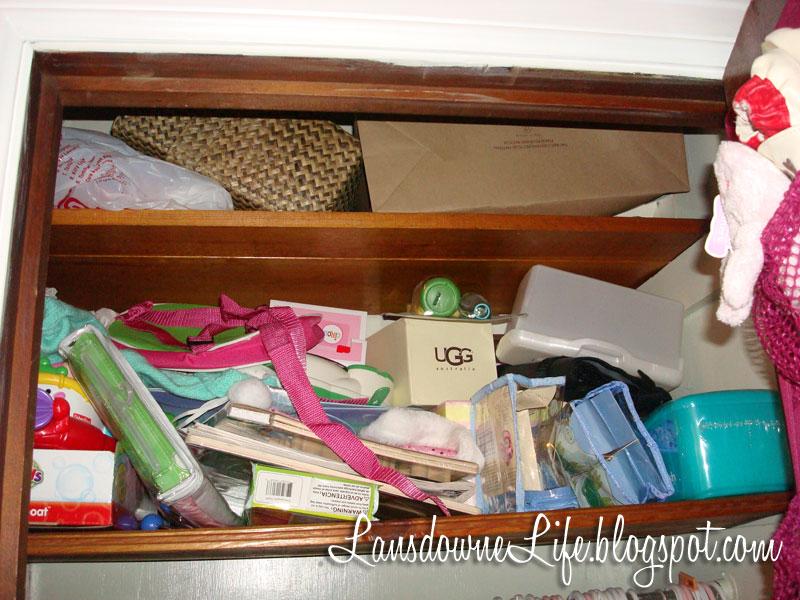 Before
The shelves above the rod were not much better.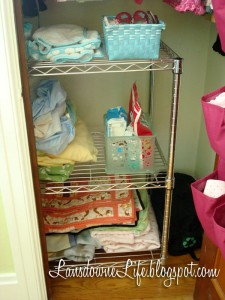 I relocated the diaper stockpile under the crib and decluttered. A lot. Gone are the too-small clothes and receiving blankets. I repurposed a metal shelving unit from the basement and it fit perfectly. I also used a couple of bins that were previously in our bathroom closet before
I organized it
.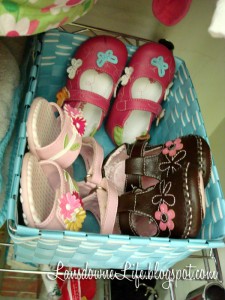 This is nothing revolutionary, but it's definitely my favorite part of the re-organization. I didn't have a home for Elise's shoes before and they were always in our living room, on our console table, on the dining room table and occasionally ended up in the toy bin. Now they have a place of their own!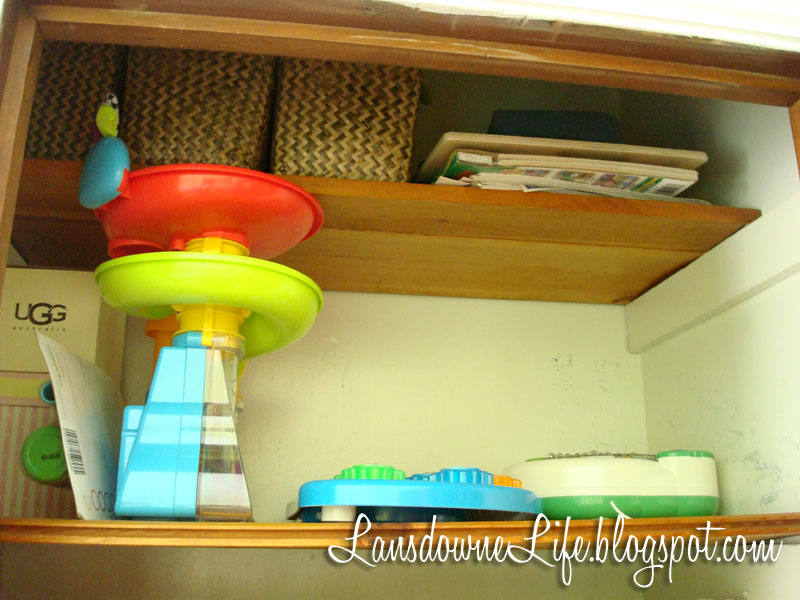 There's almost too much space! Well, not really. But look at how much room there is. Room for toys!