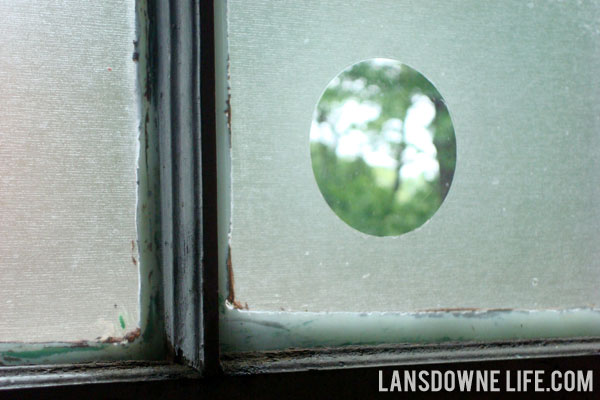 This project isn't as much about aesthetics as it is about… um… cleanliness? Good housekeeping?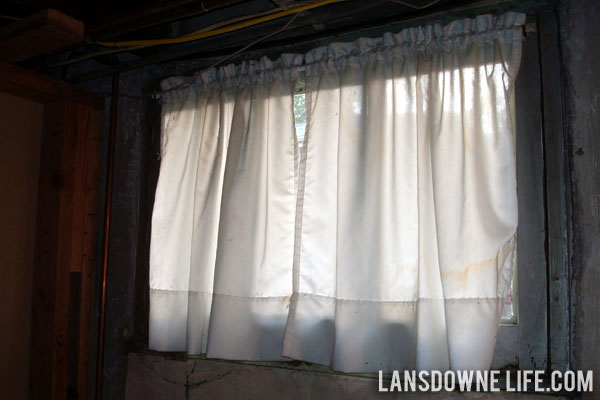 An unfinished basement is no place for curtains, if you ask me. Case in point, check out the fabulously awful specimens from two windows in our basement. These photos can't quite capture how disgusting these curtains were. They were coated in dust, dead bugs and nasty water stains. Gross gross gross.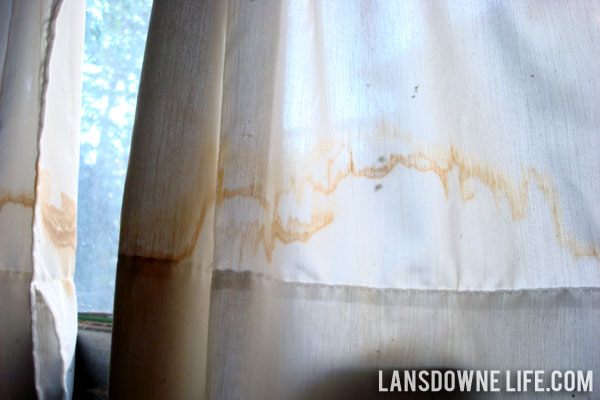 I took them down and straight out to the garbage, tension rods, spider carcasses and all.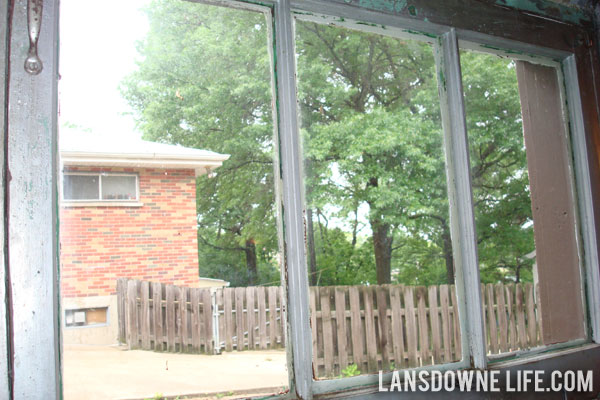 Ah, better already. I wanted to put up some privacy film for security reasons, but have you ever priced that stuff? Outrageous! It's like $20 or $30 for enough to do like two regular-size windows. I didn't need anything fancy for the basement, so I settled on using clear Con-Tact paper after seeing the idea on Design Sponge.
Brilliant idea! (That is, as long as one of your dimensions is 18″ or less.) Clear Con-Tact paper isn't truly transparent; you can see through it, but it's kind of cloudy. And when applied to glass, the light sort of diffuses through it and makes it look like frosted glass. And for $5.74 for an entire roll, it was too tempting not to at least give it a try.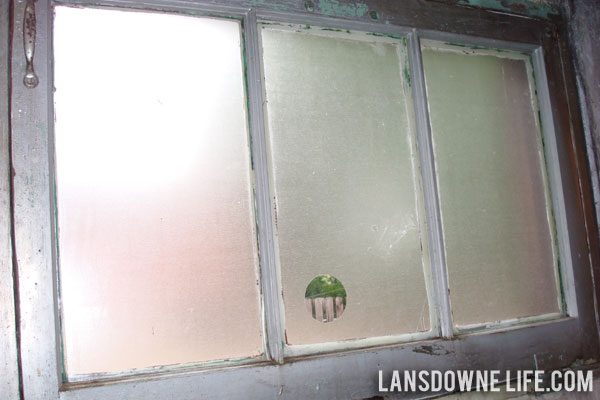 I cleaned the windows really well and cut pieces to fit each of the panes. I cut a little peephole with a craft circle cutter out of one of the pieces, because I wanted a way to peek out if needed.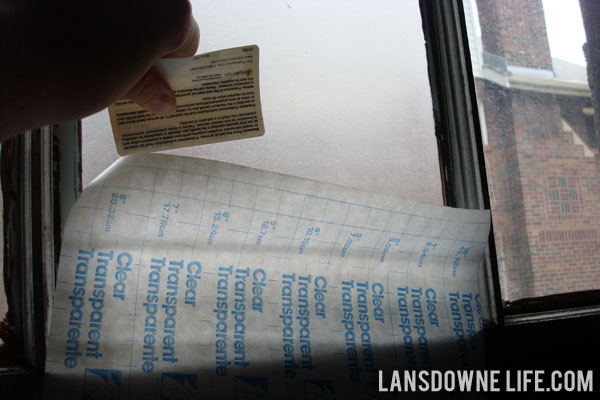 I peeled the film from the paper backing and applied it to the window a little at a time, using an old insurance card to smooth out any bubbles that appeared.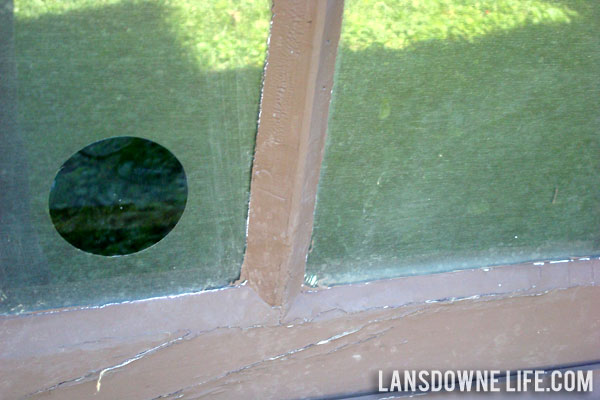 This turned out way better than I though it would. From the outside, you can't tell it's not frosted glass. And you can't see through at all.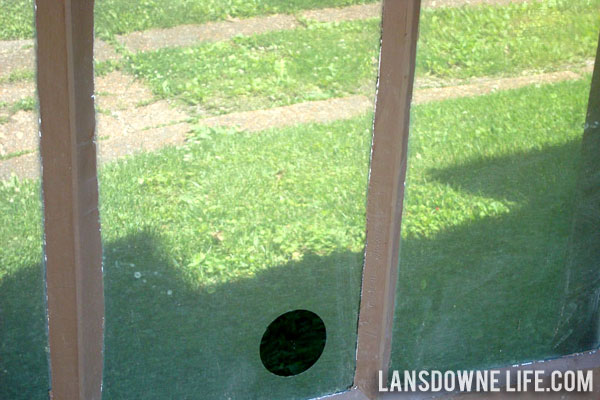 I have no idea how this will fare over time (especially if the windows form condensation in the wintertime) or how difficult it would be to remove it. But I really don't care. It's so much cleaner than the yucky curtains.
04/15/2011 Update: It's been almost a year and it's doing fine!
Note: I used Con-Tact brand paper. I also have Duck brand paper, but it is crystal clear and won't work for this project.