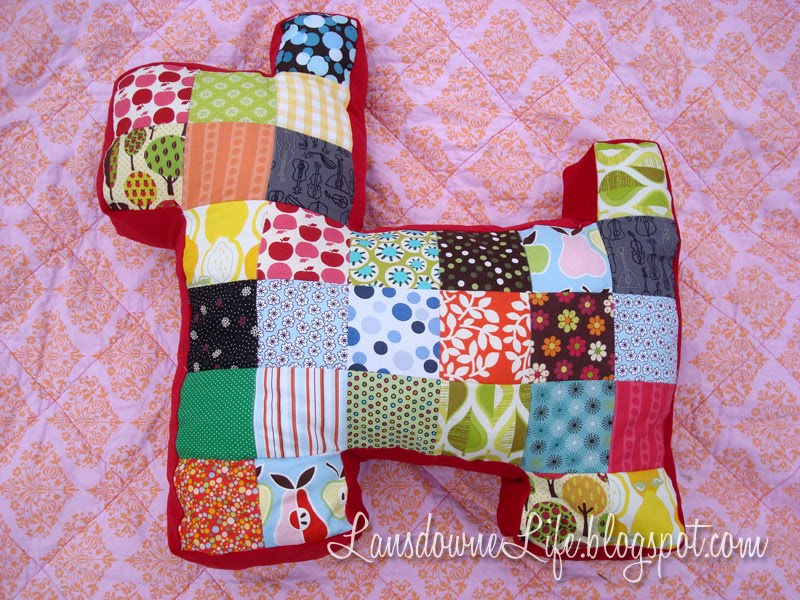 When I saw this project on Ohdeedoh last year, I knew I had to make one for Elise.
I was on track to complete it before Christmas, but I lost a battle with my mom's sewing machine. But I just got a new sewing machine for my birthday and I couldn't wait to get working again on this little doggie.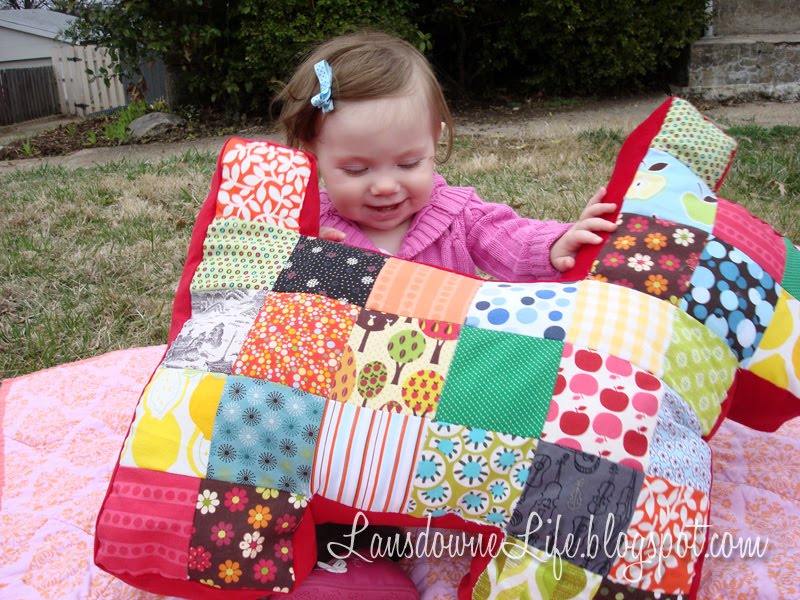 I used 3.5 inch squares (about 3 inches on the finished product), so the dog is bigger than Elise — approximately 22 inches high and 22 inches long.
I used a quilting square and rotary cutter to cut out the sqaures. Using a ruler and scissors would have made the job a thousand times more difficult for sure.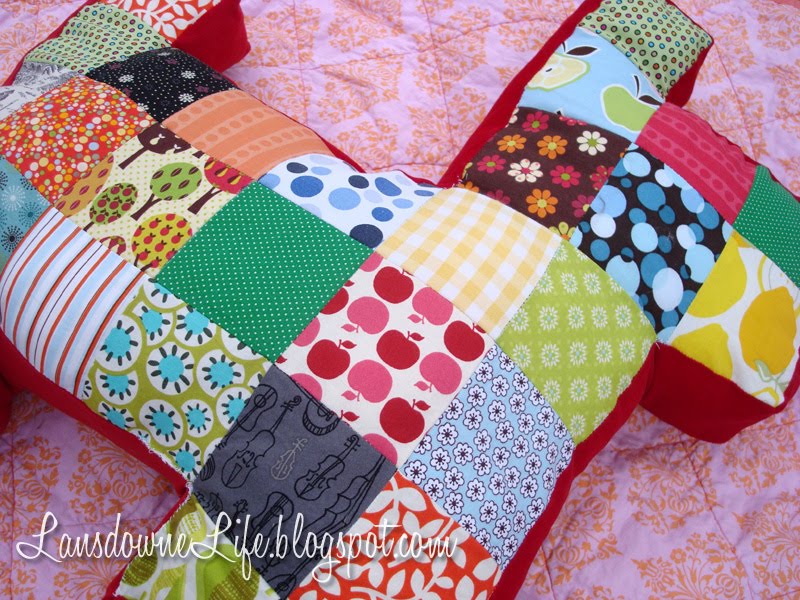 I cut squares for the perimeter, but then I saw this version and liked how the solid color framed all the patterns. I used some red velvety fabric I had on hand. Now I have a bunch of extra squares, so I'll have to think of something else patchworky to make with them.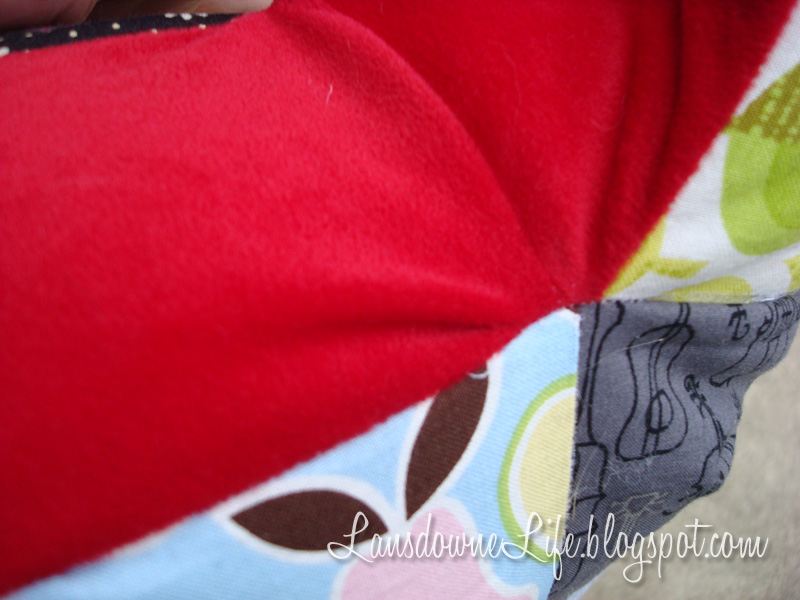 I'm sure an experienced seamstress could pick this thing apart, but I think it turned out pretty well for a sewing novice like me. I'm proud of how I was able to hide the seams of the red panels in the corners (under the head, by the tail and on one foot).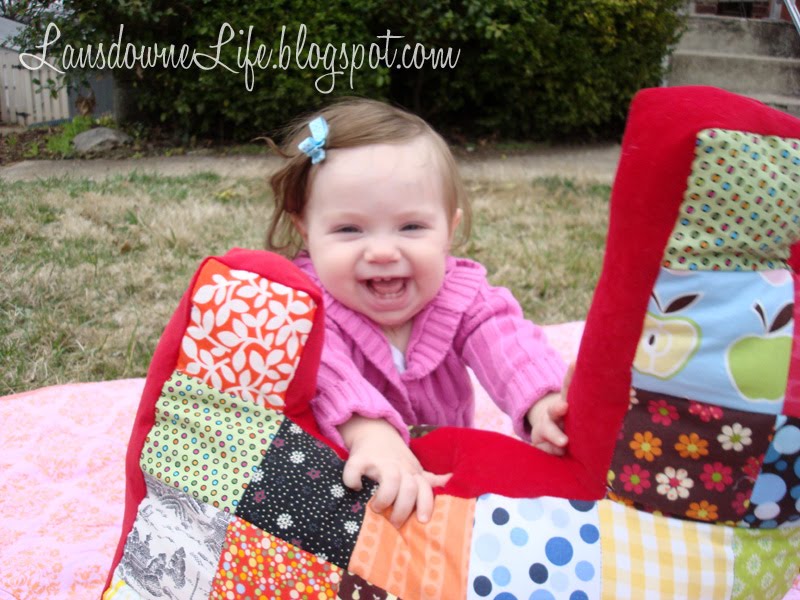 Merry Christmas, Elise!