The plastic handles on my metal file cabinet had cracked and broken, so I decided to replace them with handles made from bolts, nuts and eye screws. I remember seeing this idea in an old issue of Readymade, but I searched for it online and went through every back issue I own and couldn't find it. Anyway, I'll give them the credit since I'm pretty sure I didn't imagine it.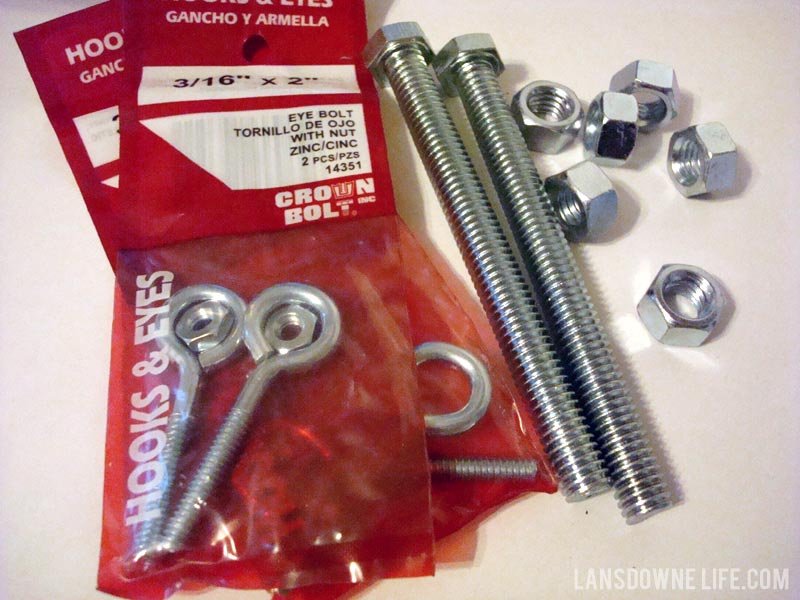 My drawers had a 3 3/4″ spread between the holes, so I used 4″ bolts. In hindsight, I probably should have used 4 1/2″ bolts because it was kind of a tight fit.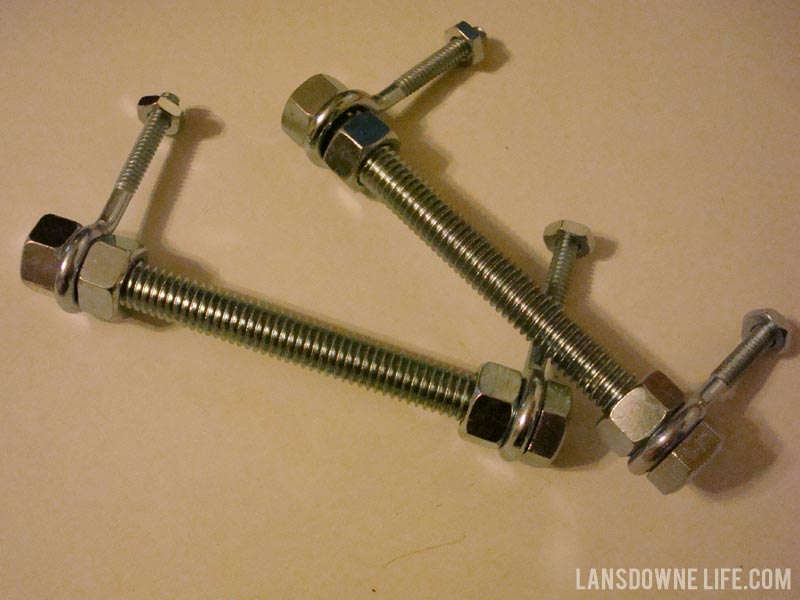 You can see how I assembled everything in the photo above. The long bolt became the handle and the small eye screws are the projections that fasten it to the drawer. I used nuts to hold all the pieces in place.
These probably wouldn't hold up to heavy use, but I think they will work just fine for a file cabinet.