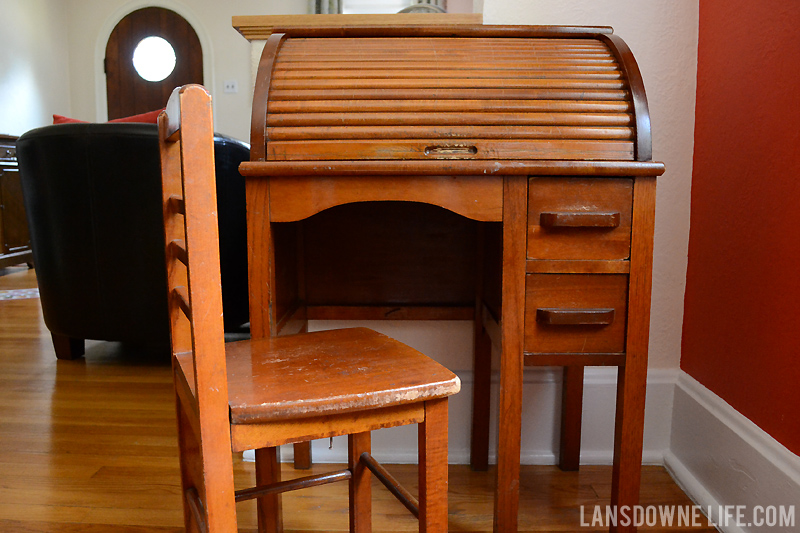 I am long overdue for a vintage finds post! We have acquired several new things around here worth talking about.
First, this cute little roll top desk and chair for Elise. It came from Dan's grandparents' house, and he remembers playing with it as a kid, but I believe it was his aunt's as a child. The finish is a bit rough. I had to perform furniture surgery on the chair and the drawers, but I think I'm going to leave the rest of it as is. Elise is so excited to have a little desk to work at. More on that in a later post, maybe.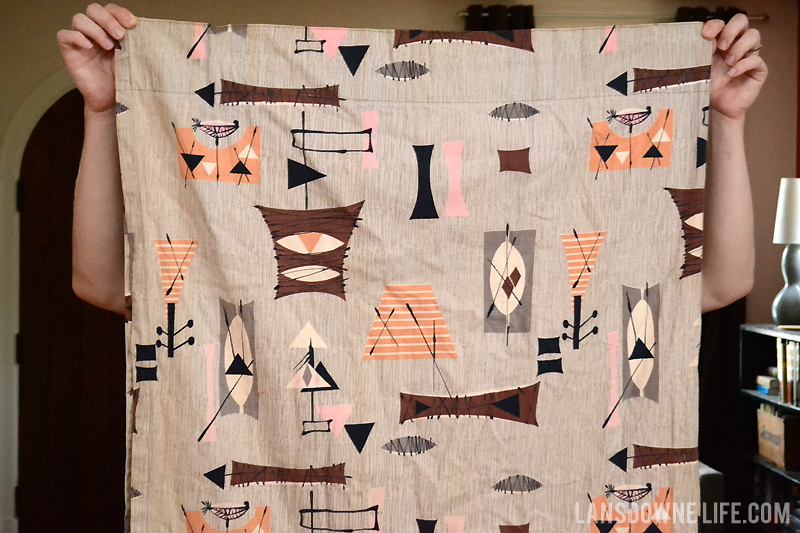 I also saved this pair of mid-century modern barkcloth curtains from my grandma's house. Sort of "atomic" in style? They have a bit of faint age- or sun-staining, but I haven't tried to wash them yet to see what comes out. I might try them out in one of my workspaces? They are short, and I only have the pair, so they wouldn't really fit anywhere else.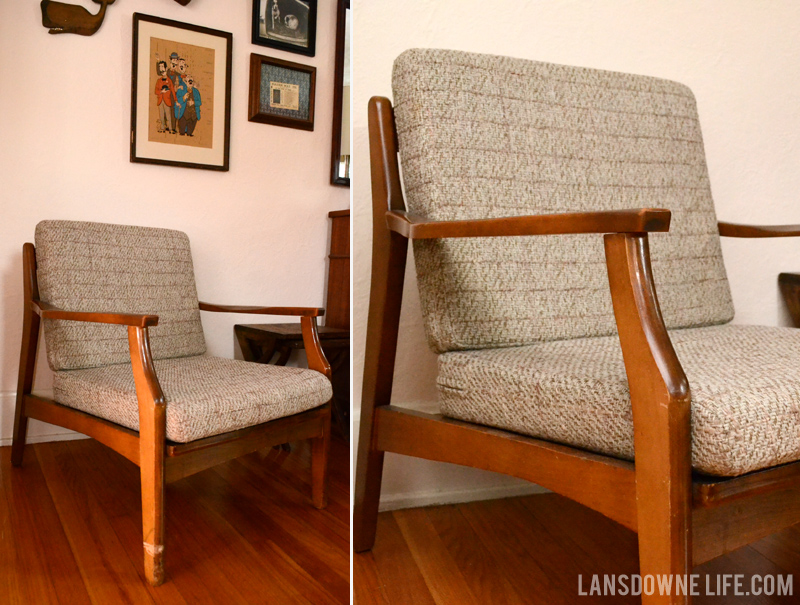 I love love this this mid-century modern chair we inherited from Dan's grandparents. Problem is, I don't really know where to put it. Something has to go in order for it to stay, and I can't seem to make that puzzle work right now. It needs new cushions, but I don't want to invest in that until I can figure out where it's going.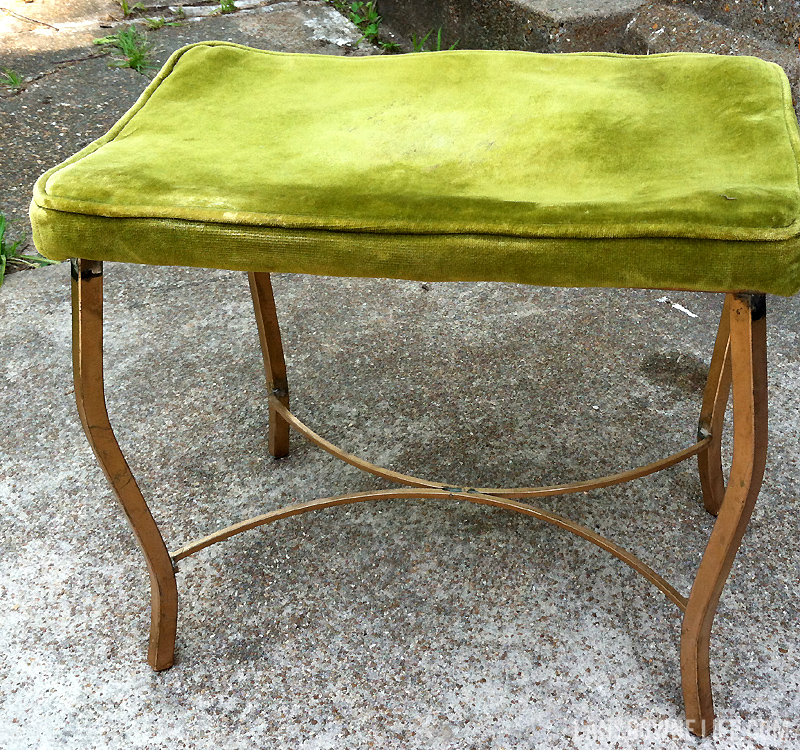 And last, but not least, I scored this brassy stool for $1 at the Goodwill Outlet. A dollar! It needs reupholstering for sure, but I'm planning on using it in the upstairs bathroom if/when we ever finish that stupid room.