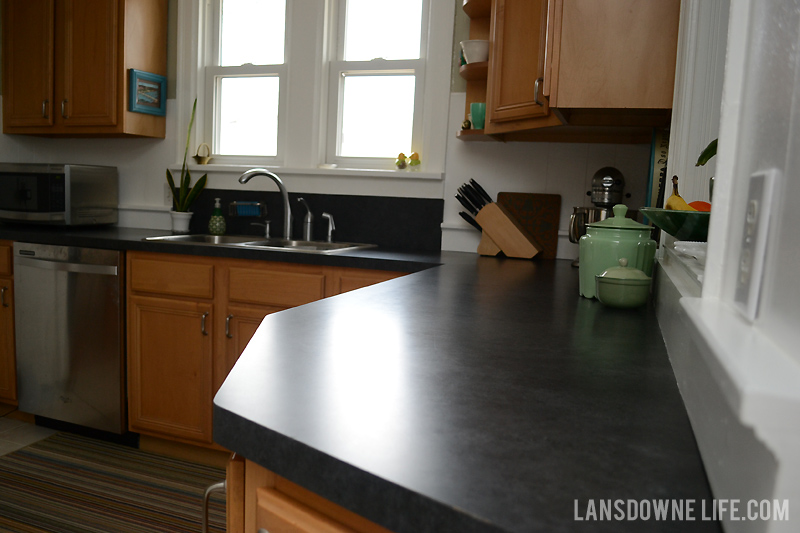 Challenge: I am tasking myself with going through my entire house and getting rid of everything that we don't need anymore. I'm also taking this opportunity to repair things that are broken, eliminate annoyances, develop new systems, and just streamline as much as possible. See more posts in the series >>
Turns out our kitchen really wasn't that cluttered. It's a place (maybe the only place) where everything has a place, and I try to keep things pretty organized, so there wasn't much to declutter.
Even so, I got rid of:
an entire shelf of baby sippy cups we no longer used
all the mismatched kid plates, in favor of those that nest together
two Halloween-themed baking pans (think I used them once and didn't even remember I had them)
a scratched non-stick pan
a bunch of expired medications
I also relocated a few pieces to different, more accessible cabinets and a few lesser-used items (like cookie cutters) to storage in the basement.
We spent a few months making meals from things in our pantry and freezer. It took a while, and they weren't the most fabulous of dinners, but it was pretty satisfying to clear it all out.
And this is a very small thing, but I couldn't stand my can opener. It was one of those that cuts the edge of the can instead of the top, but I swear it didn't work like it should. No one else can seem to get it to work right either. Annoying things have to go. I replaced it using a gift card that had long been languishing in my wallet. Double win!
We also finally (finally!) called the stove repairman. We had a weird issue where the stove intermittently wouldn't light. Sometimes it was fine. Other times, I had a pan of something waiting to go in and no heat. There was an issue with a film on the ignitor or sensor or something. Easily fixed and now no more trouble. It was even under warranty!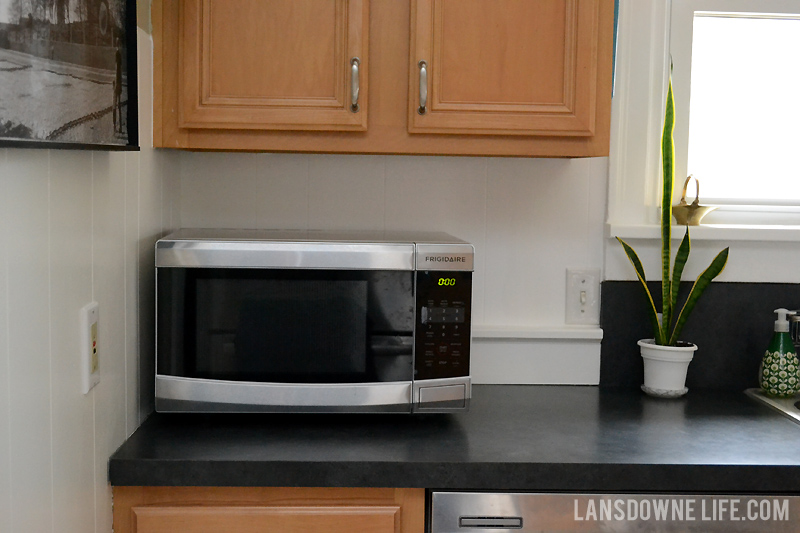 For a while I've had this idea to build a shelf for our microwave to get it off the counter and make it look more built in. But before I actually did that, I constructed a little makeshift shelf out of some scrap lumber and squinted to pretend it looked nicer than it did. And you know what? The whole concept was uglier than you can imagine. So I'm going to shelve that idea. And sometimes cutting the reins on a "someday I will do this" idea is important as letting go of physical things.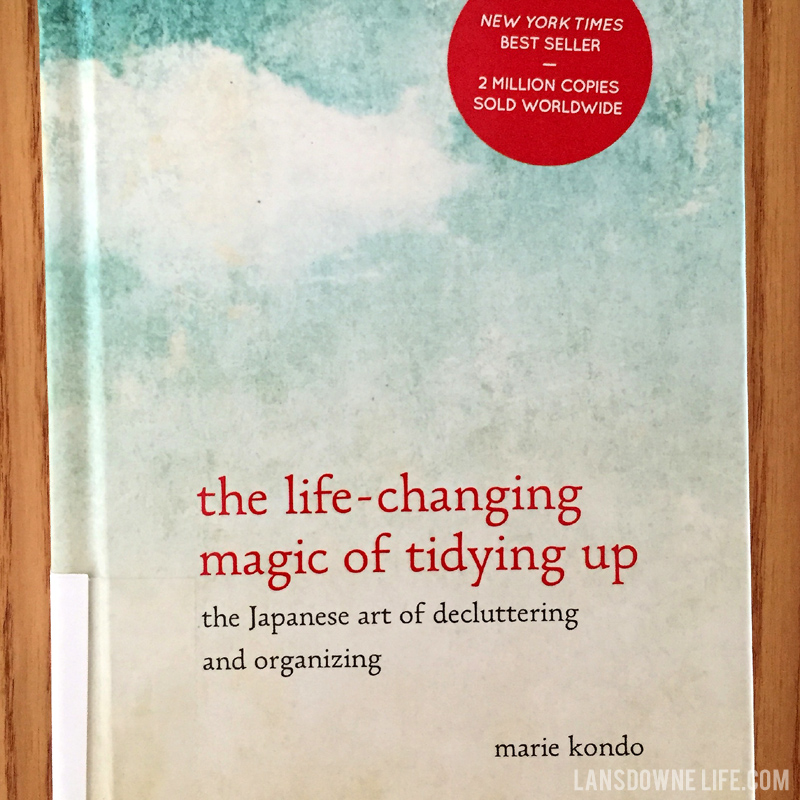 I just finished reading The Life-Changing Magic of Tidying Up. Have you heard of it? I found it completely inspiring, and it's changed the way I feel about things and taking care of things. I sort of want to read it a second time!
I've been tackling our house room by room, but I'm going to switch things up and start following the method as suggested in the book, which dictates an order based on categories of items (clothing, books, papers, etc.). We'll see how that goes.
So, next up: The return of the clothes.