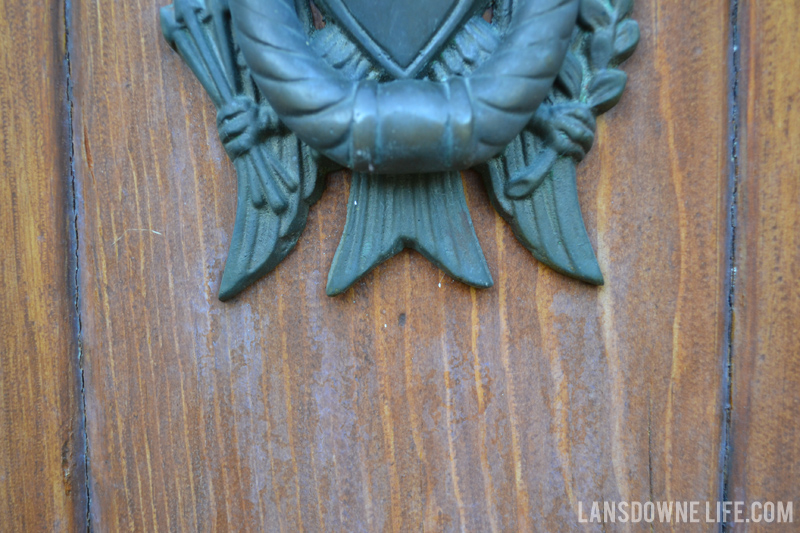 I often have little bits of things to say or small updates that don't really warrant posts of their own, so I thought I'd start an every-once-in-a-while series just to talk about the small stuff.
Front door update
I've been meaning to do an update on our front door. I refinished the whole thing in the summer of 2011, and now it looks like this.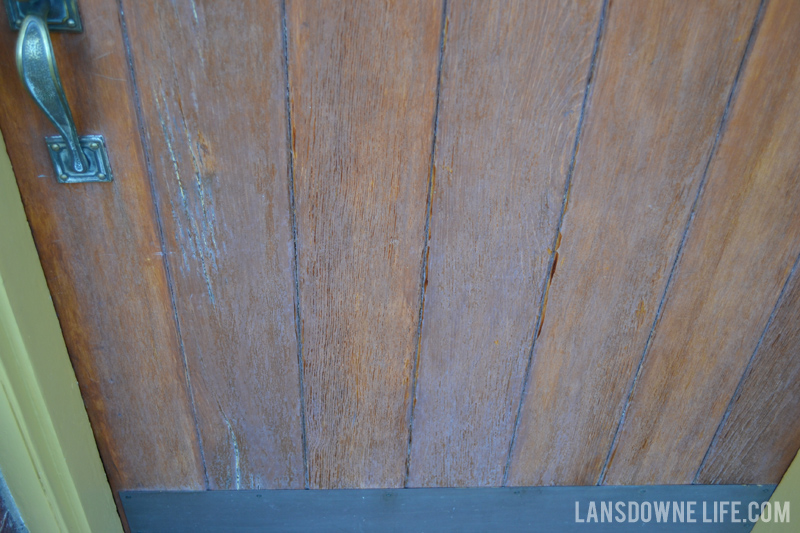 Sad face. We have no roof on our porch, and the door gets full sun exposure all day, every day. Still, I'd hoped that all my hard work would last longer than a few years. I'm trying to pump myself up to at least sand it and re-seal it with some higher grade polyurethane, but maybe that will be a project for next spring.
In positive news, a storm door is on order and will be installed before the year is out. And that is the only thing giving me the courage to refinish again.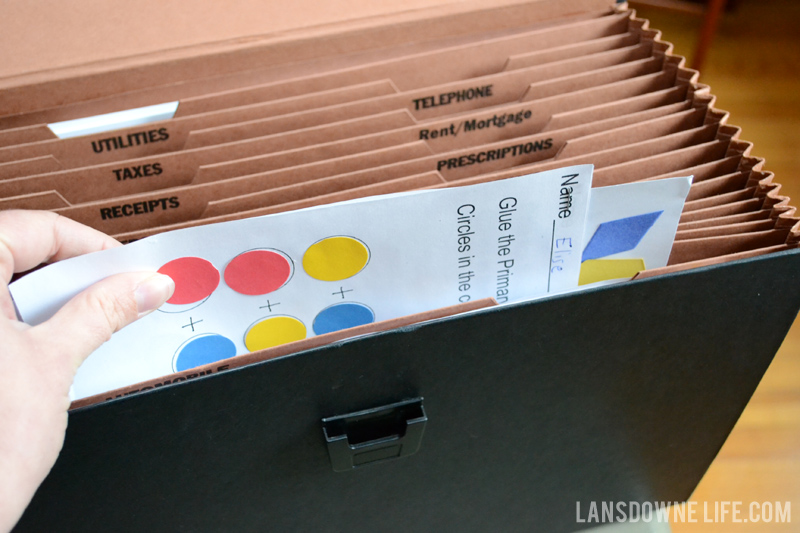 Organizing school papers
With Elise starting Kindergarten, the school papers have been piling up. I don't save the fliers or school notes after I've read them/recorded dates off of them; most of them come via email anyway. But her drawings and schoolwork needed a place to live.
I found this accordion file I already had and just started filing away the papers. I'm starting a new section each month, but I didn't even label the divisions. I'm sure at the end of the school year, many of these will get recycled, but right now, it's hard to know what's a keeper and what's not, so we'll just hold onto everything until then.
There are enough slots that I also added her school handbook and other such info for reference.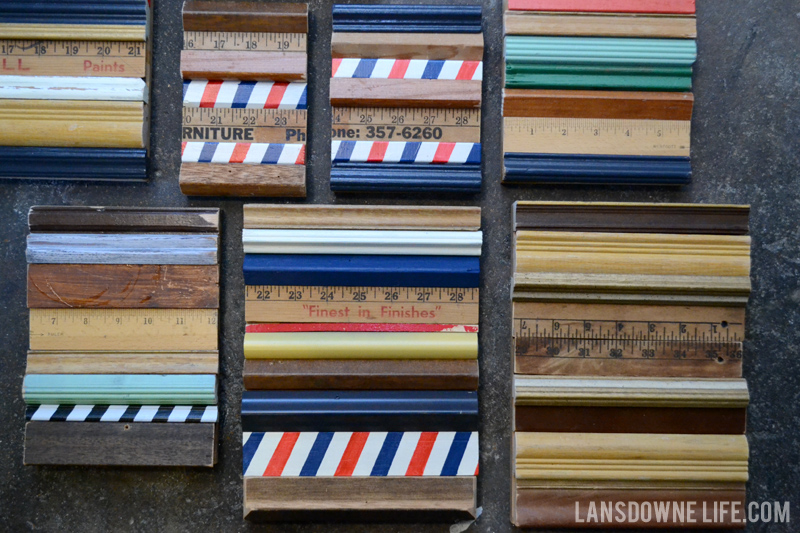 New artwork
One final note, I started making some new art pieces from broken picture frames and other salvaged trims and scraps of wood. I am super excited about these. Making them is like putting together puzzles. I'm waiting to see if I am accepted to a craft show before listing them in my shop. Gotta keep my stock pile just in case.
I'm hoping I get accepted, and sorta hoping I don't at the same time. Last year, I spent so much time prepping my show inventory that I burned myself out by Black Friday, and my Etsy shop just sort of sat there during the busiest shopping season. I feel like I have a better handle on things this year, but time will tell.