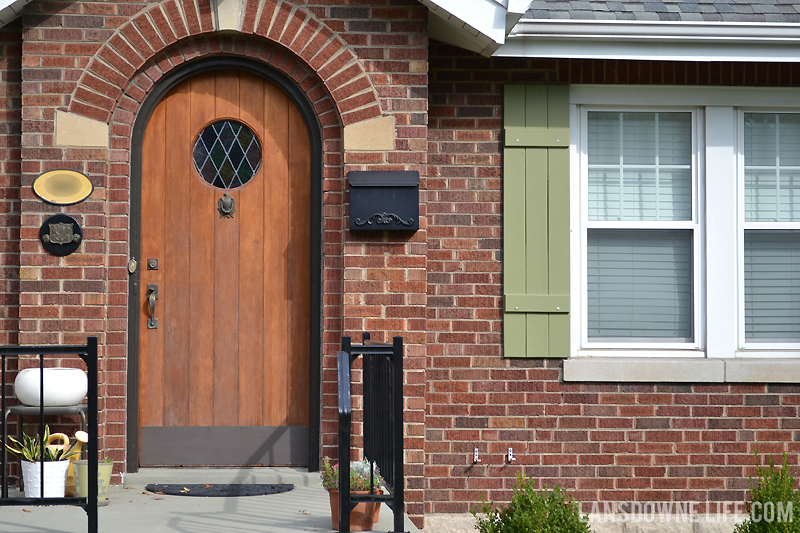 A couple of posts back, I mentioned that we're getting a storm door. It's an arch-top door, and will likely be a trickier-than-normal installation, so we're leaving it to the professionals.
But before it's installed, I needed to repaint the door frame. I am a little sad to lose the yellow, but only about an inch of it would peek out beyond the frame of the storm door. And that would probably look pretty stupid.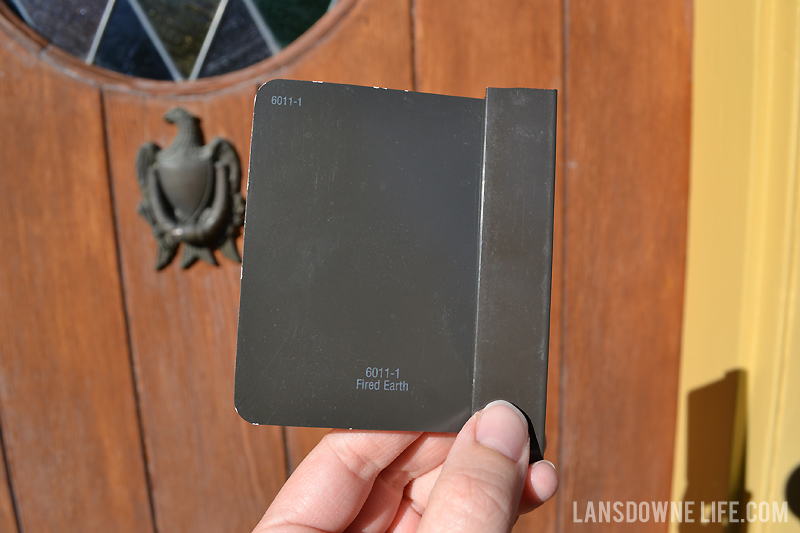 I chose a pretty aged bronze for the door, and found a very close match in Valspar's Fired Earth. It really does look metallic in a semi-gloss finish, but without that glittery sheen that they put in spray paint.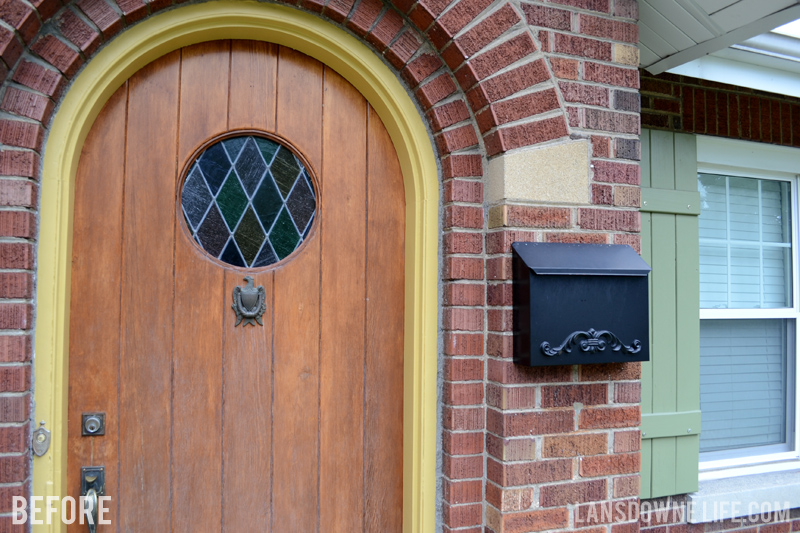 I kind of love the new sophisticated look the house is sporting. And at less than an hour per coat, this is a small project with a big impact.