Whoops, didn't mean to disappear like that. I was going to post the week of Thanksgiving, but it just seemed so trivial and insulting to be talking about inconsequential whatever when our city of St. Louis is so broken. Things feel less raw now, so I'm back with an update post.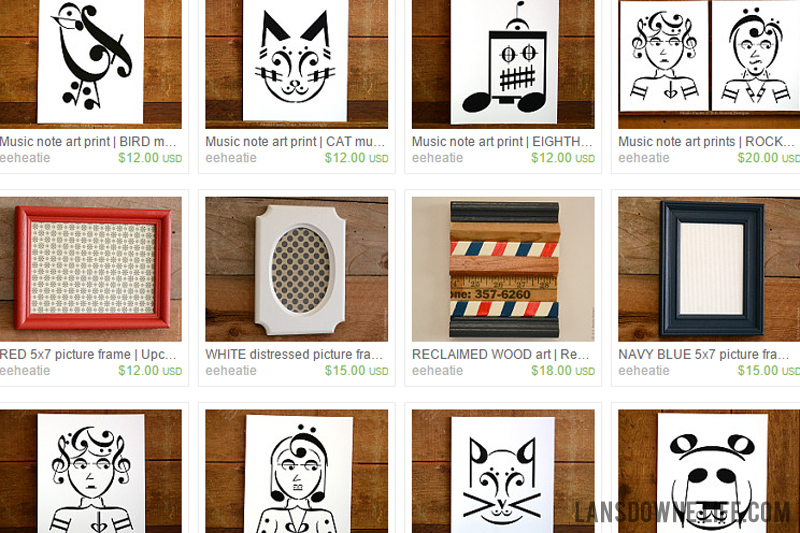 Holidays in my Etsy shop
I got my secret wish of not being accepted to the one craft show I applied for. Don't get me wrong, the rejection stung, and I started to doubt whether I should have even been accepted last year (or if they were just being nice). But after a couple of days of feeling bad about it, I regrouped and rededicated myself to the season of holiday selling on Etsy. And it's going great. Really great. In the last 30 days, I've had 100+ sales. (It took me nine months to get my first 100 sales.) Feeling good.
Been eyeing something in my shop? Place your orders by December 15 to ensure enough time for delivery before Christmas.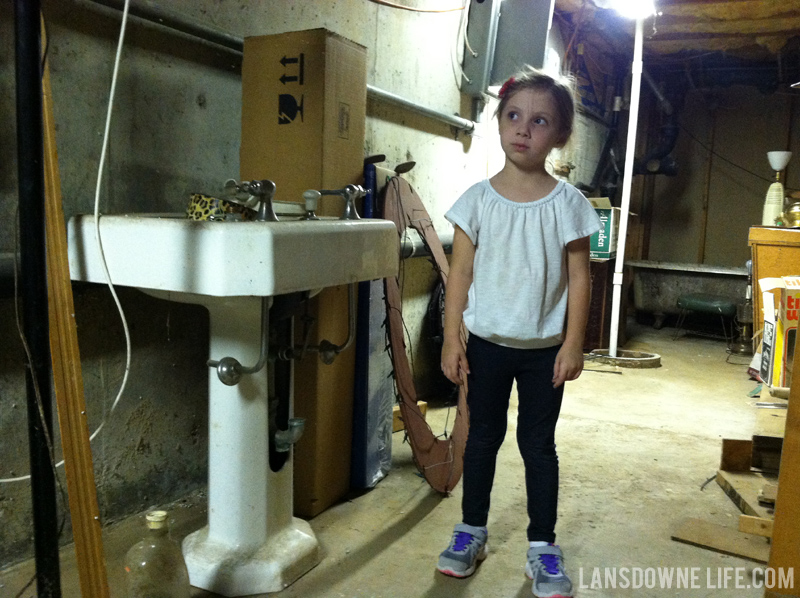 Upstairs bath remodel
We're slowly getting a start on working on our gutted bathroom upstairs. Finally. After an entire year of it sitting idle. I was thinking about using this vintage pedestal sink that has been sitting in my grandparents' basement for 30 years, but no go. There were some problems with the finish and a few nicks. It was never going to look new or shiny. I think bringing a vintage piece like this into a new house can bring a lot of character. But in an old house like ours, it just looks old. Plus in a bathroom without a closet, I'm thinking we probably could use a vanity for storage.
My dad has started putting the room back together, but in an old house, it's never a quick job. Crooked walls. Crooked floors. Maybe it will be done by 2016. I will have more to say about this soon, I'm sure.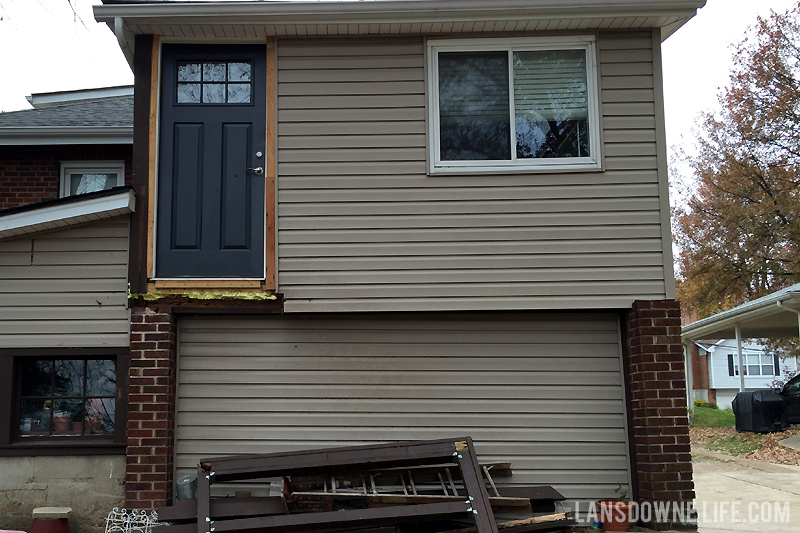 Door to nowhere
We are finally rid of a very rotten and junky set of stairs on the backside of our house. To call it a "deck" would be too generous. They were semi-functional, but definitely not in the best condition (rotting, nails popping, not built properly).
My dad tore it off, and then we discovered some unfortunate structural problems in the house I won't go into right now because honestly, we don't really know the extent of the issue. Rotten wood needs to be replaced. I'm not sure how we are going to fix it. Bleh old house, you got us again. Stuck in the middle, waiting for spring, I guess. Will someone remind me why I like this house?
Now we have an official Door to Nowhere ™ for a while. I know you're jealous.
We wanted to get a new deck built this past summer, but had a terrible time trying to get contractors to call us back. I really don't understand why people don't want our money, or how one can stay in business not returning people's phone calls. But whatever. It's on hold until next February/March, and I have resolved to make a thousand phone calls to make it happen.