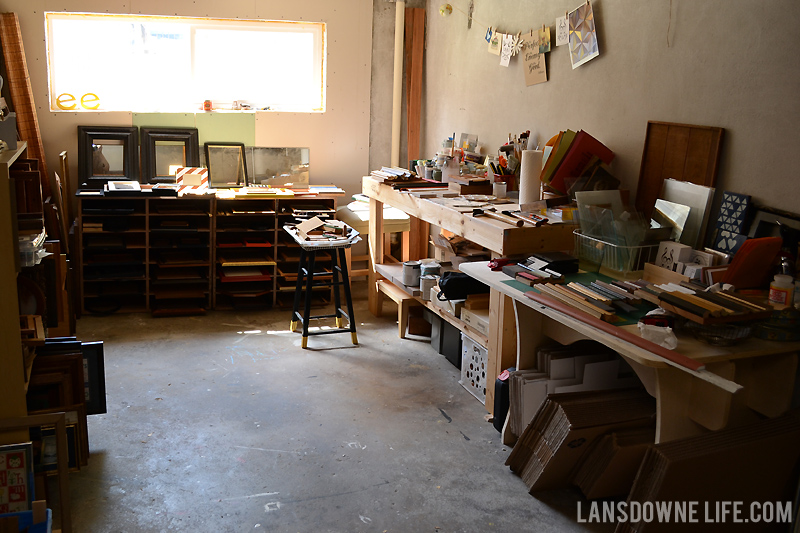 I kept thinking I was going to "decorate" this space, add art on the walls or something on the floor. Well it's been months since I set out to do that, and it hasn't happened yet. But there are reasons I haven't prettified things. Big art would interfere with the areas I have designated for picture taking. Plus this is a painting studio, so a rug or something on the floor would likely be a mistake from the get-go. This space is what it is. Undecorated.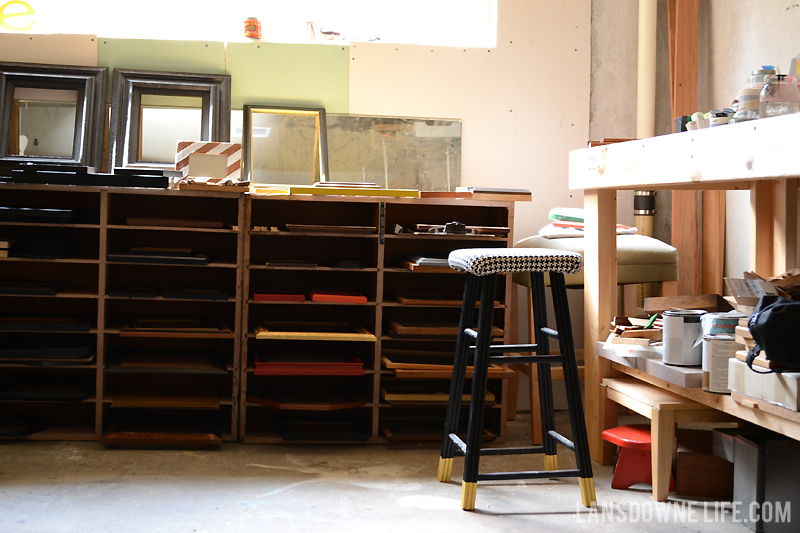 So welcome to my studio! This is where I create. This is my workspace. It's raw. It's a basement. This is not a craft room. It has an uneven concrete floor and drywall walls that haven't been finished or painted. It is not magazine perfect. It is real and ever-changing, growing organically all the time.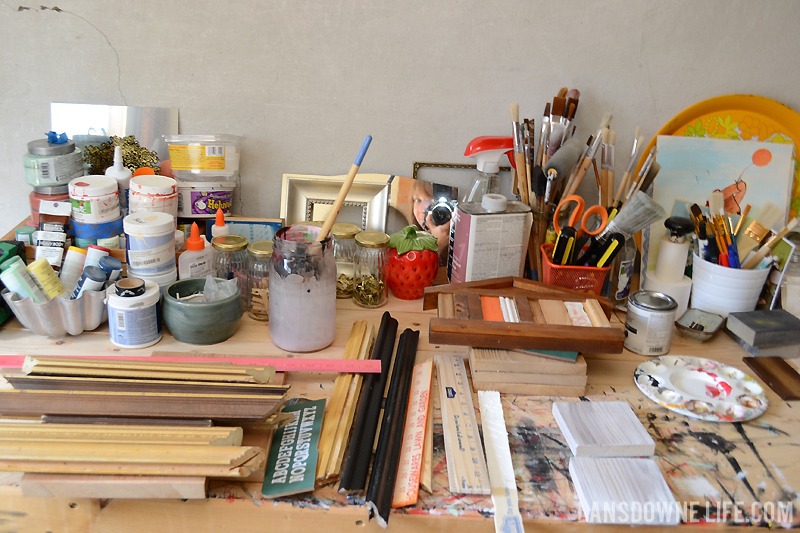 But you know what? This space is great. This space allows me to spread out, to make a mess and leave it until the next day when I can continue making a mess. There are no kids allowed. This space allows me to store loads of raw materials and supplies and bits of junk and shipping boxes. And in that regard, it is perfect.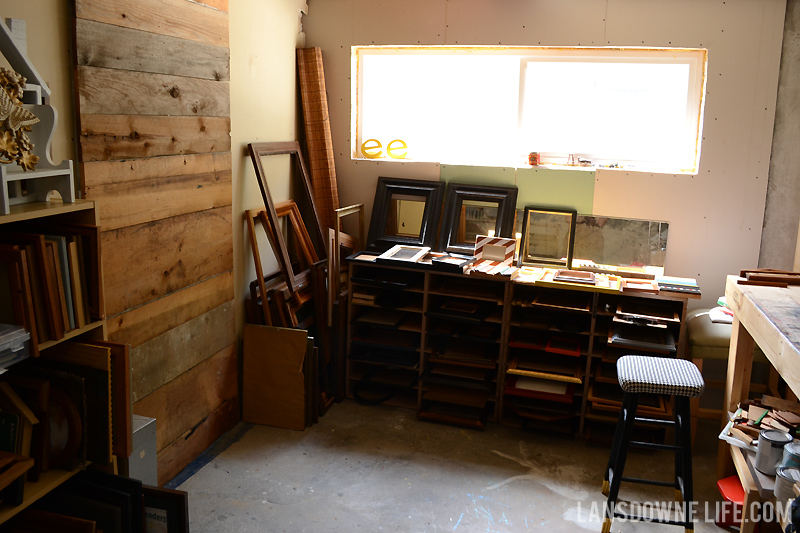 I'll point out some of the more subtle areas here. The wood panel to the left you may recognize as my photo background, if you've ever glanced at my Etsy shop. This is where I take all of my product shots. Strange facts: it is actually a door to another small room, and it was already here when we moved into this house.
The drying racks/shelves you see in the back I found at an antique mall a few months ago. They were just what I needed, and this works-in-progress storage system has been working so great.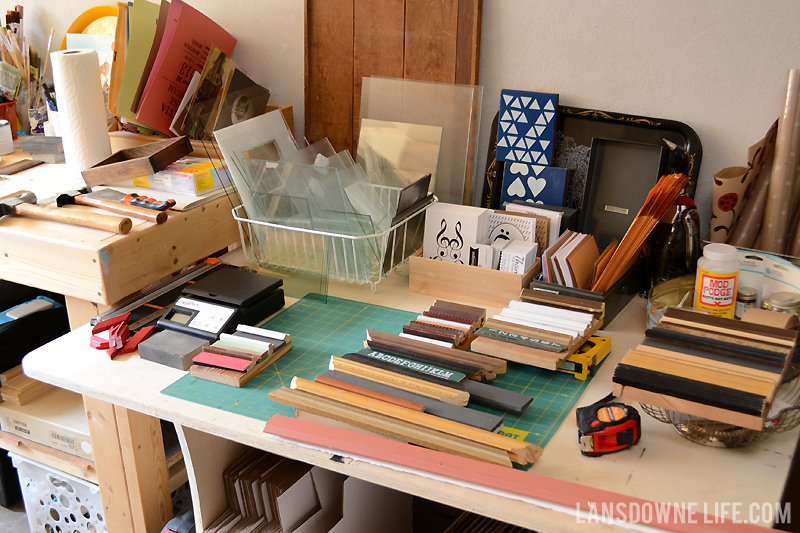 I have a second work table that I primarily use for packing and shipping (hence the postal scale and the boxes underneath), but it's also often covered in whatever I'm working on. I have a hard time keeping surfaces clear for long. Just ask my husband. I also abhor a vacuum, it seems.
Not pictured, I have a couple of bookshelves for storing finished goods. I didn't take a photo of the fourth wall for some reason. Some things will remain a mystery, I suppose.
Coming soon: Some shots of my print studio. Stay tuned!