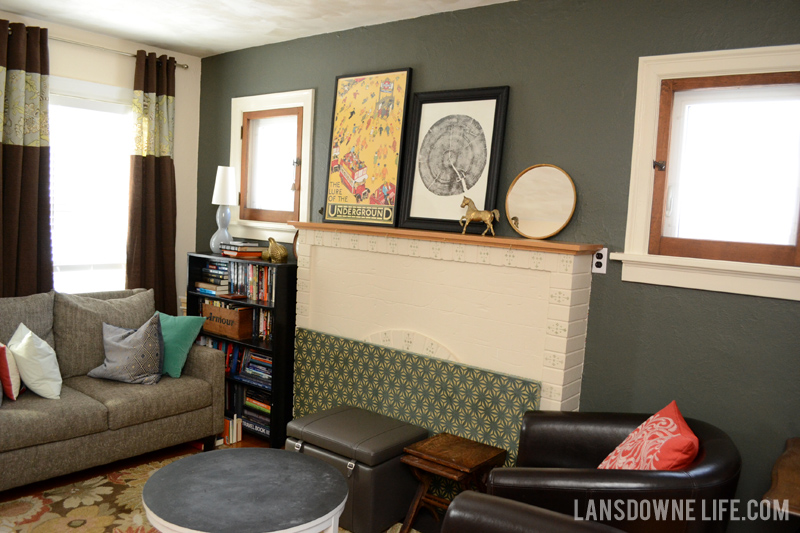 So I painted the living room and dining room. It has been 6+ years since I first painted this space, and it was time for a change. I've been over the coral color for a while, and then all of a sudden, I couldn't stand it one more day. I was craving something more neutral for this space. The coral was getting (had always been?) so bossy. It took me a while to figure out the direction I wanted to go in since I really only wanted to repaint the coral walls, keeping the off-white I have in the rest of the room. This greenish gray shade (Valspar's Wetlands) pairs perfectly.
It probably should have been an easier decision considering the rest of our house has various shades of blue/green/gray throughout. This color flows much better with everything else.
It's dark, but only slightly darker than the coral was, and with the rest of the room being off white, it's not overpowering.
I have plans to switch out the curtains to something that feels much more me in 2015. Fabric is on the way!