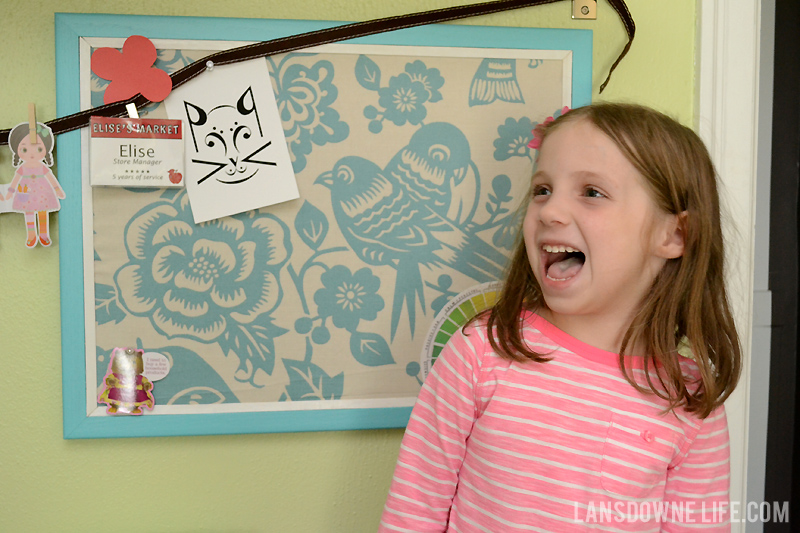 I promised Elise a bulletin board for her room more than a year ago. She always wants to hang things up, but we really don't have a good place to display her artwork and such. When it came down to it, this project probably took me less than an hour to execute. Woo, go mom. Teaching the kids patience, for sure.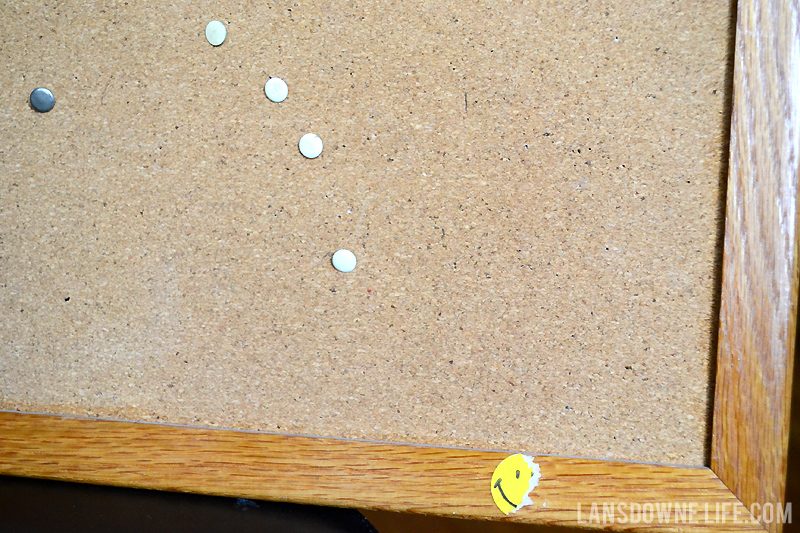 The basic cork board came from Dan's grandparents' house, but it needed some dressing up.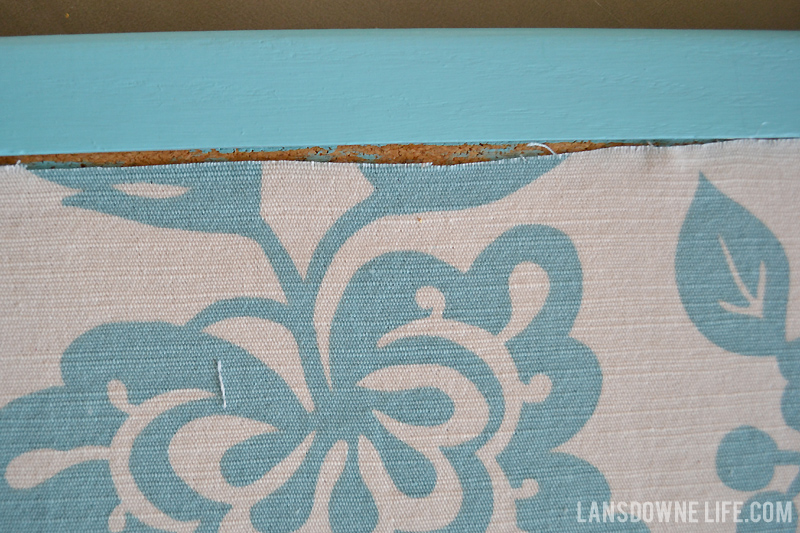 I dug through my fabric stash and found remnant that barely fit the dimensions I needed. It's like it was meant to be. I painted the frame with some craft paint, then hot glued the (well-ironed) fabric to the face of the board around the perimeter. I can tell you, the old me would have never gotten paint on the cork as shown above, and would have made sure those fabric edges were a lot neater. But lately, I have thrown out the pursuit of perfection in the interest of saving time, and it's a change for the better.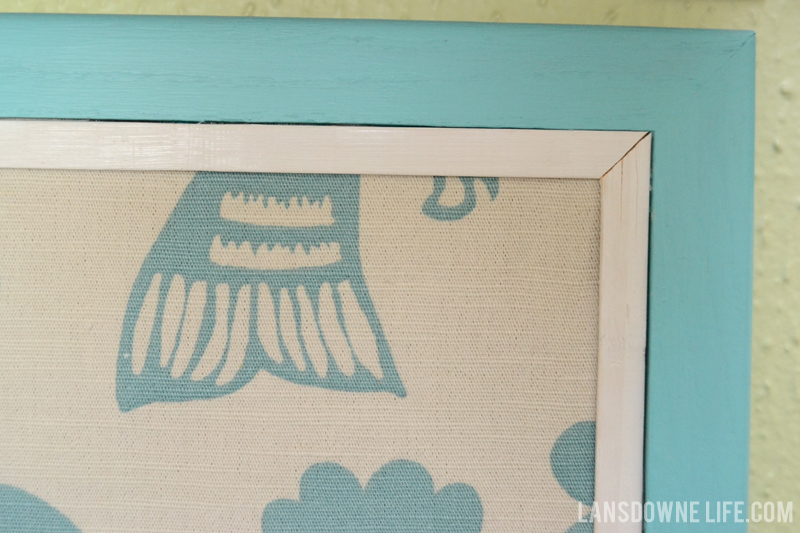 I was going to use some ribbon or trim to hide the raw edges of the fabric, but my coffers came up short. Then I remembered I had some of these bamboo slats leftover from when I shortened window shades. They are thin enough to cut with scissors, so I trimmed them to size and hot glued them in place. And done.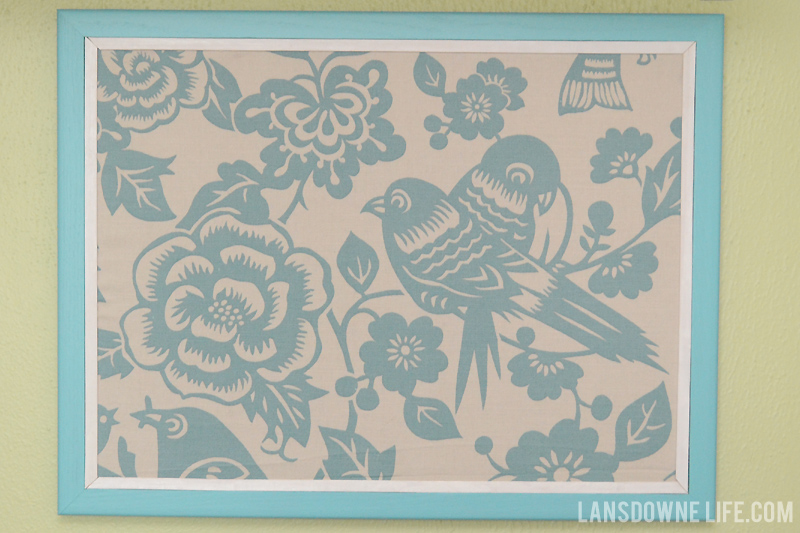 Everything for this makeover was free/reused/leftover, which gives this project bonus points. Always love to use stuff already in the house.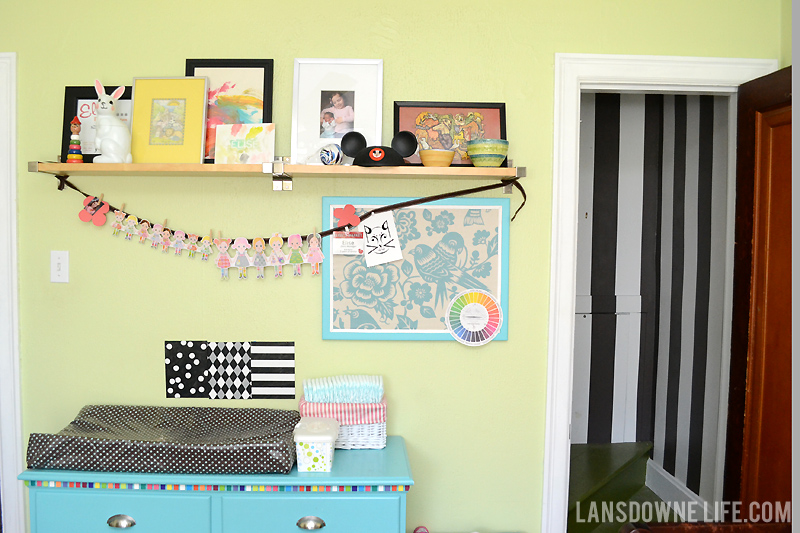 See more of the girls' room here >>
———————————-
p.s. Thanks to all who've responded to my Reader Survey. It's always nice to hear from readers and learn about what types of things you enjoy seeing here.
If you haven't taken it yet, I want to hear from you! Go take the survey! >>